And that concludes the 2020 season for me
         It's Christmas Eve!
         And this year has not been a year of sports for me. I haven't paid as much attention to it in general. The last time I wrote about college football, I didn't even know if any of the bowl games were still happening. Well, they did without much of a fanfare.

         And that's that. BYU managed to finish the season 11-1. I'm surprised they even found that many opponents to play against them. The Cougars haven't had many double-digit wins in the last 10 years. In fact, this is the first time they've had a ranked finish since 2009 as far as I remember.
         Could BYU have a higher rank? I'm sure they could have. But, even with Coastal Carolina running the table, they still couldn't break into top 10. The P5 bias still exists as your 2-loss and 3-loss teams from Big 12 and SEC made it into top 10.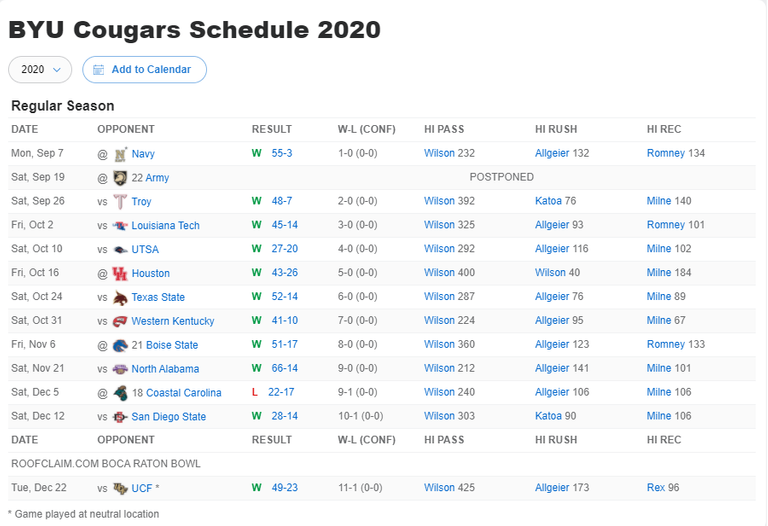 BYU's loss to Coastal Carolina was literally down to the last second play. As much as I am a fan, I couldn't help but feel the foes this year were lackluster. Sure, they gave Boise State a beating, but who is actually giving their all playing this season? I look at teams like Penn State and Utah and they looked like they didn't even bother to try.
         The most important thing about this season, in my view, was giving the Cougars some confidence. It also gave Sitake something to build on going forward. Sports have their cycles too. I hope the decade-long mediocrity that has been BYU football is on the verge of becoming decent again.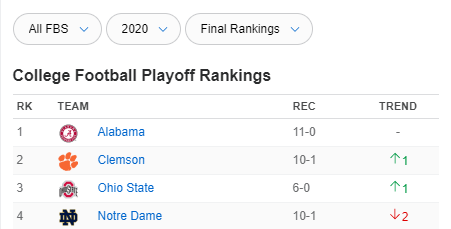 Speaking of cycles, I hope Notre Dame could pull out against Alabama, but I doubt it. The match between Clemson and The Ohio State still seems so weird to me. The weirdness comes from the Buckeyes' 6-0 record. I never thought I'd see that happen.
         Let's be honest, I stopped caring at this point. Chances are, Alabama is going to win this year's championship and I will give a simple shrug to it. Or, something unexpected might happen and we see Notre Dame pulling out at the top.
         Then, maybe then, I will consider it a pleasant surprise.
---
---