Few Weeks Before Champ Week
         In a blink of an eye, it is now middle of February. In college basketball, we are near conference championships time. This year, I haven't followed it as close, but I did catch wind of the Gonzaga hype. When you hop over to ESPN, they are the number 1 ranked team and undefeated this season.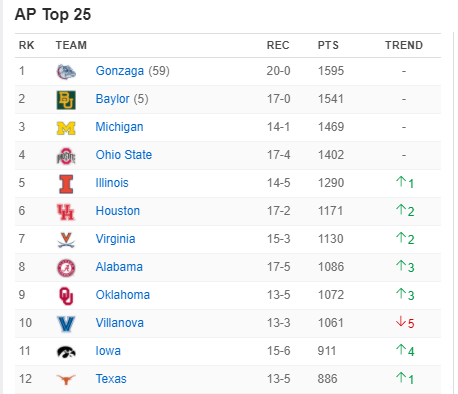 With stats like that, it's understandable why there's quite a bit of hype for the Bulldogs. Then again, they've been hyping this team for the past several years. But this year could be the year they win the tournament.

         Without knowing any details, it seems like Gonzaga triumphed over several ranked teams. In fact, many would consider those teams as the powerhouses in college basketball. It's one thing to upset a team or two here and there. It's quite another to trounce Jayhawks and Cavaliers by a good margin.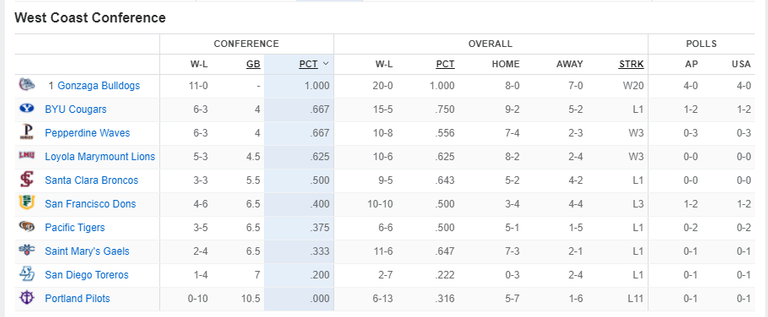 Even their performance in the West Coast Conference should be a sign of their greatness. I'm a BYU fan and I can tell you that the Cougars is not that great. They haven't had teeth since the time of Jimmer Fredette. Furthermore, BYU is a distant second in the WCC. To me, a team that would struggle against BYU is not a good team, but the Bulldogs have shown the opposite this year.
         However, the odds are still against Gonzaga. A quick search on the internet about undefeated teams will tell you why. There hasn't been an undefeated team winning the tournament since 1976 by Indiana. There were teams that came close only to lose it in the Final Four or the Championship game.
(Read about: How Many Undefeated Teams Have Won the NCAA Men's Basketball Championship?)
         Could the Bulldogs break this 40-year trend and win big this year? It's possible. But again, the odds are against them. But, I am confident that they will make it to the Final Four, if not Championship game this year.
         Stay tuned, it's gonna be fun making wacky brackets soon.
---
---