NCAA Men's Basketball: Championship Week
Forget the economic meltdown and coronavirus for a moment. Those two things have occupied the headlines, and rightfully so, for a bit too long for my liking. Let's not get started with the recent drama on the chain. Onto happier thoughts we go!
         It's March! What about Pi Day? How about March Madness? I didn't even watch college basketball at all this season due to my busy schedule. But, those things are coming up. In fact, it's Championship Week for Men's College Basketball here in the USA.
         As I have said before, I am a fan to both Villanova and BYU. The former being what I grown up with. The latter being my alma mater.
         Consider Mark Pope had only become the head coach for BYU this season, I didn't think BYU would do very well. This, of course, is despite of him having worked with the Cougars in the past. I'm glad he proved me wrong. Now, I felt kind of bad that I didn't watch the games until I saw the newspaper declaring BYU's victory of Gonzaga.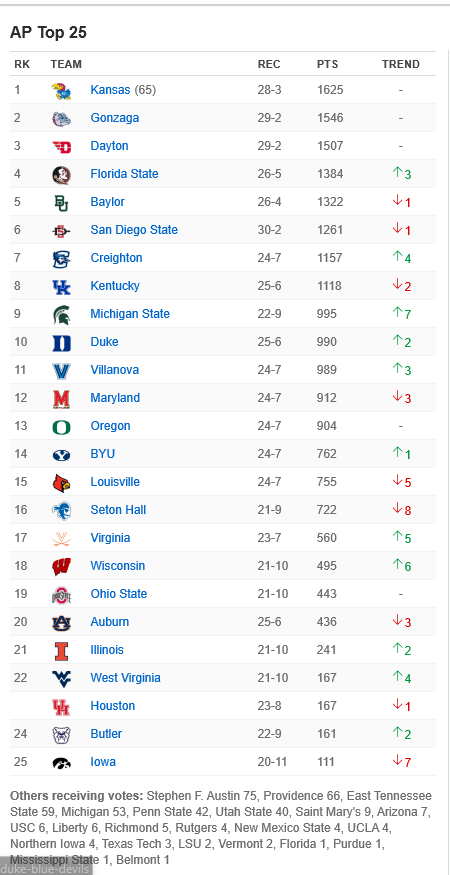 It's been a while since BYU has been in the rankings. With some determination and luck, they might be able to reach Sweet Sixteen this year. That is, if that St. Mary's loss won't bar them from playing (I doubt it). Pope must be doing something right with the players he has.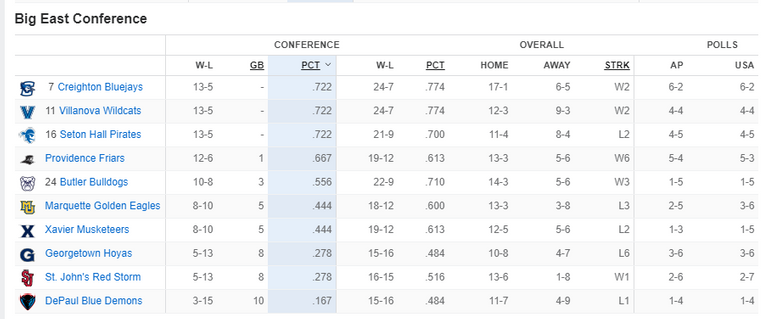 Let's take a look at my home conference: Big East. They look stacked this year. That's somewhat nerve wrecking. Why? Because they could be over-hyped. I would hate to see them lose within the first two rounds.
         At number 11, Villanova will most likely be a third seed in the tournament. Unless, they manage to snag the Big East title. It's hard to gauge how they'd perform since I haven't seen anything beyond stats this season.
         But here's the thing: the Wildcats have won the championship as low as an 8th seed (1985). Then again, their opponent was an in-conference rival, Georgetown. They lost to the Hoyas both times in the regular season to foil them in the championship game of the Tournament.
         Point being, I am more nervous when Villanova has a high seed. They tend to disappoint when that happens. Fortunate for me, Wildcats already won 2 NCAA titles in the last five years. So, whatever good they'll do is icing on the cake.
         Selection Sunday is coming up. It'll be fun to fill out a bracket again. For many Americans, it is a fun pastime. Even my department at work fill out brackets for fun so we could compete with each other.
---
         Times are tough, but you have to let loose or you will become drained before you know it. If everything comes tumbling down, I'd rather have some moments of solace than anguish. So, try to enjoy life a bit more.
---
---