The Changing 2020 Season
         Several weeks ago, I wrote about the upcoming college football season this fall. Turned out, both Pac-12 and Big Ten cancelled their seasons within the last three weeks. In fact, when you look at the revised BYU schedule, even the Mountain West bailed for the season. Somehow, the Cougars still managed to maintain a semblance of a schedule. Eight games is not a season, but it's better than nothing, I suppose.
         It's obvious that many people weren't too happy about the cancellations. By this point, only history can judge whether these precautionary moves were sound. Since the season is now a shell of its usual hype, it makes sense that some players chose to enter the NFL draft instead.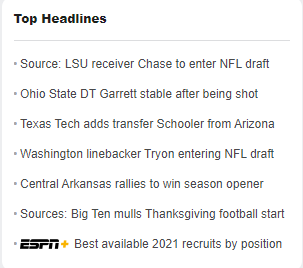 If I were them, I would have made the same career choice as well. Unless, of course, I wanted that diploma as a backup option. Although, I don't know if its' advantageous or disadvantageous to hop on the NFL train at this time.
         Looking at the week 1 schedule, most of those games I would have never watched in a normal season. It's possible the pandemic opens up some exposure for some of the lesser known teams in Division I.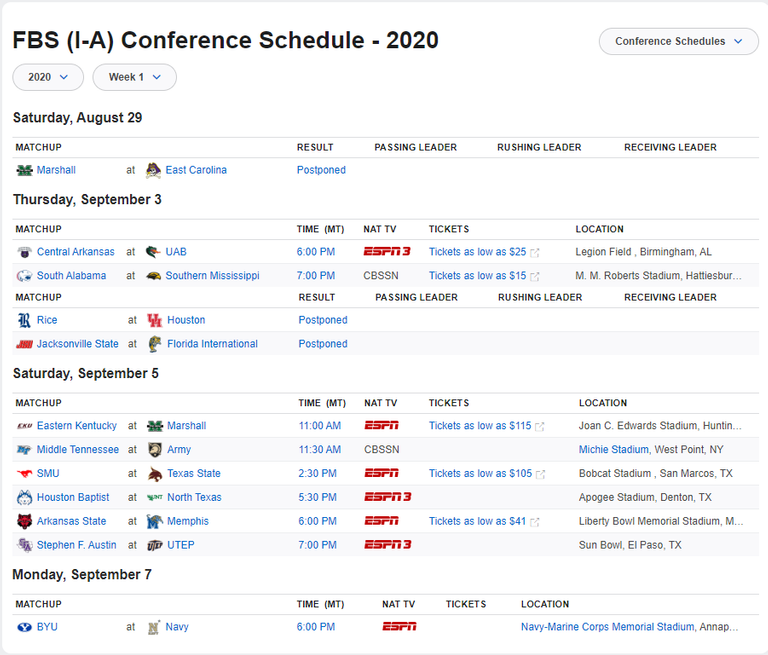 I guess the AP Top 25 would need an update to remove all the teams that bowed out the season after the first week.
         Again, college football programs usually fund other college athletics. The economic impact of season cancellations will manifest themselves down the road. It's also possible that those who chose to continue this season will receive the burn instead.
         Regardless, my excitement for fall sports this year is dwindling. The current events also do not help at all. It's hard to feel excitement when multiple states are descending into chaos. However, I'll be on the lookout for upsets or drama that unfold throughout the season.
---
---