I've been writing about gymnastics all week and has been neglecting tennis completely. It has not been intentional, trust me. I've been watching tennis but the truth is, we have so many tennis events all year round, while gymnastics we get very little. Ok, so let's see what's happened in the Japanese capital, on the tennis court.
This year is a special year in tennis and not because there's the Olympics, or not only because of the Olympics. Each year when the Olympic games are organized, in tennis one player has the chance to win the Golden Slam title, which means winning all four Grand Slam titles, plus the Olympics.
So far, only Steffi Graf, the German tennis legend was able to achieve this performance in 1988. No man in tennis history has ever been able to win the Golden Slam title. This year, Novak Djokovic has the chance to make history and set up another record.
This edition of the Olympics is anything but usual, as far as tennis is regarded. One surprise has come after the other and we can't say it's over. If you're following tennis, you know who the top level players are and can estimate who can make it to the semifinals. This event is totally different, let's see why.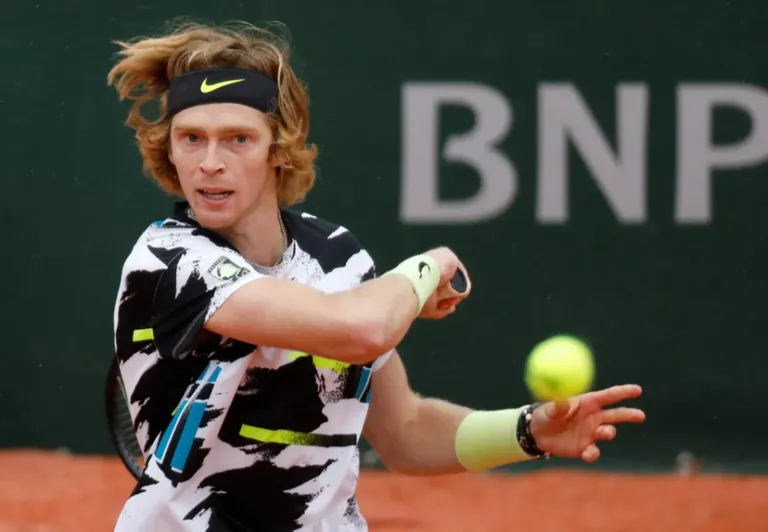 source
Andrei Rublev
The first shock came when the Russian Rublev got eliminated in the first round. He's a top level player, a pretender to the quarterfinals or even the semifinals, but things didn't go too well for him. Getting defeated is one thing, but getting defeated by a low ranking player is a totally different thing. Rublev got defeated by the Japanese Kei Nishikori in only two sets. He wasn't even able to win a set, which is a shame. I'm not sure what's happened, why he lost. The conditions in Tokyo are tough, it's hot and the level of humidity is very high, which makes things worse. The other thing that I think may have contributed to Andrei Rublev's elimination is his inconsistency. His performance is fluctuating. He's very good sometimes, while other times he's like a drama queen and gets eliminated way too early. It's a shame.
Felix Auger Aliassime
Aliassime had the same faith as the previously mentioned player, but I'm not surprised. He's still young, needs experience.
The second round was not any different, a few good players got eliminated way too early.
Hubert Hurkacz
Hurkacz wasn't able to defeat his opponent, the Brit Broady was better than him or he just had a better day, who knows.
Lorenzo Sonego
The young Italian tennis talent fell victim of Basilashvili in the second round. Both players are good and if I were to choose, I'd choose the Italian, but what I want doesn't count here. Too bad he had to leave the competition so early.

source
Stefanos Tsitsipas
The biggest shock came when Tsitsipas got eliminated in the third round by the French Ugo Humbert. Need I state what a shock it was? I don't think so. I'm not the only one who has thought we'll see him in the semifinals if not in the final. It seems his defeat has been due to an injury. What a shock!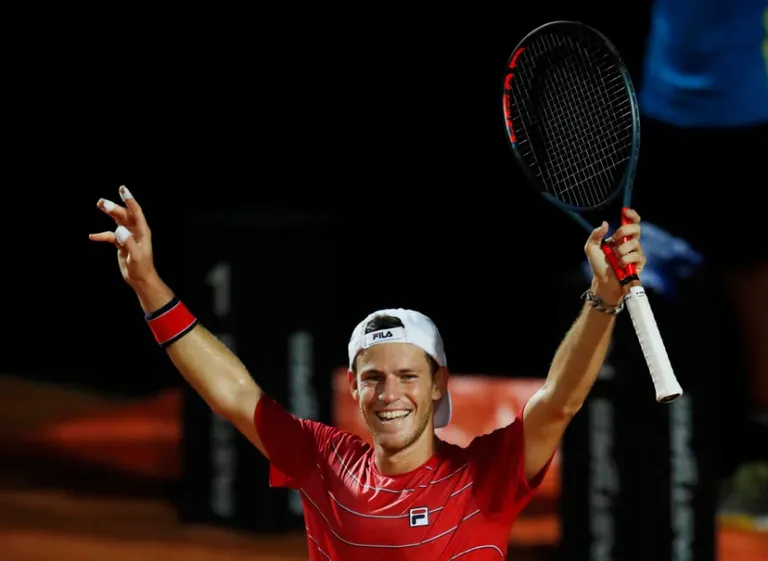 source
Diego Schwartzman
The Argentinian is one of my favorites for fighting guys 30 cm taller guys than him. The disadvantage he has to deal with makes him work harder and harder. In Tokyo he was able to get to the third round, where he met the Russian Karen Khachanov, who he was not able to defeat. I'm sorry to see him go, but there can only be one winner.
Daniil Medvedev
The next shock was Pablo Carreño Busta winning against the Russian Daniil Medvedev. It was definitely a shock, but a good one and I'm very proud of the Spanish! Well done! The Russian drama queen smashed his tennis rocket out of anger, as he can't stand losing. He's a good player but his style is nowhere near acceptable. I have lost respect for him as a person and as a tennis player long time ago.
At the time of writing, the semi-finals are also over, and another shock hit us!
Novak Djokovic
I don't even know what to say, except that today is a terrible day. What a shock!!!! Djokvic losing to Zverev! Who would have thought! Usually Zverev is the guy always getting through almost all the rounds, to lose at the quarters or semifinals. Today it looks like it is his day as he was able to eliminate the legend!
With the Serb losing, his chances to win the Golden Slam are now none. He's at an age where keeping up with the younger generation is harder and harder. The next Olympics will be in 3 years and the chances for him to be able to win 4 Grand Slam titles plus the Olympics in three years are slim to none.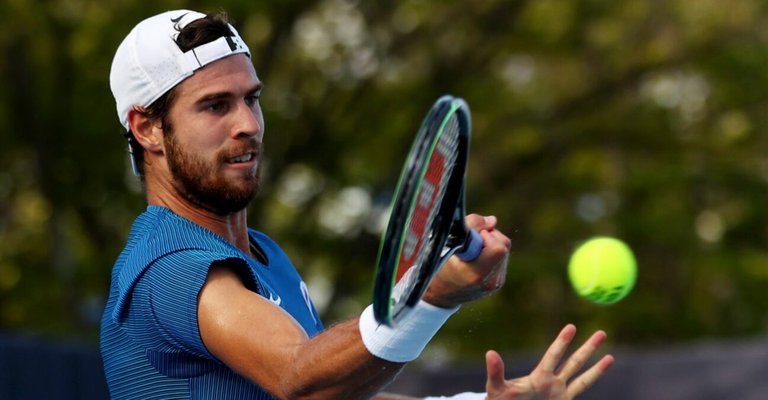 source
The Final
Who would have thought that the final will be played by Alexander Zverev and Karen Khachanov! I'm going to root for Khachanov, although he has very little chance to win, but I love the guy and could not be happier to see him in the final.
I'm not sure why the Olympic games are different from the other tournaments, but based on results, it is different. Many of the top level players got eliminated too soon, which means others had a better performance. I know the heat and high humidity may have influenced the outcome, but it's sad to see some of the best players eliminated too soon.
Zverev has a 99% chance to win an Olympic gold!