Sports is not what it was once as covid-19 has redesigned everything this year, even sports. The Olympics has been postponed to 2021 (Japan has registered a huge loss), sports events has been cancelled during the lockdown. Some have been resumed but without spectators, while others are still on hold.
However life goes on, cases opened before the pandemic are dealt with and last week Caster Semenya, the 29 year old South African middle-distance runner and 2016 Olympic gold medalist got the ruling of the Federal Supreme Court.
History
The Court of Arbitration for Sport (CAS) last year decided to introduce testosterone limitations for female runners like Semenya, with differences of sexual development (DSD), and any other runners who's testosterone level is higher than usual. According to these rules, she needs to keep her testosterone level under a certain level if she wants to compete. That can only be done by taking some medication.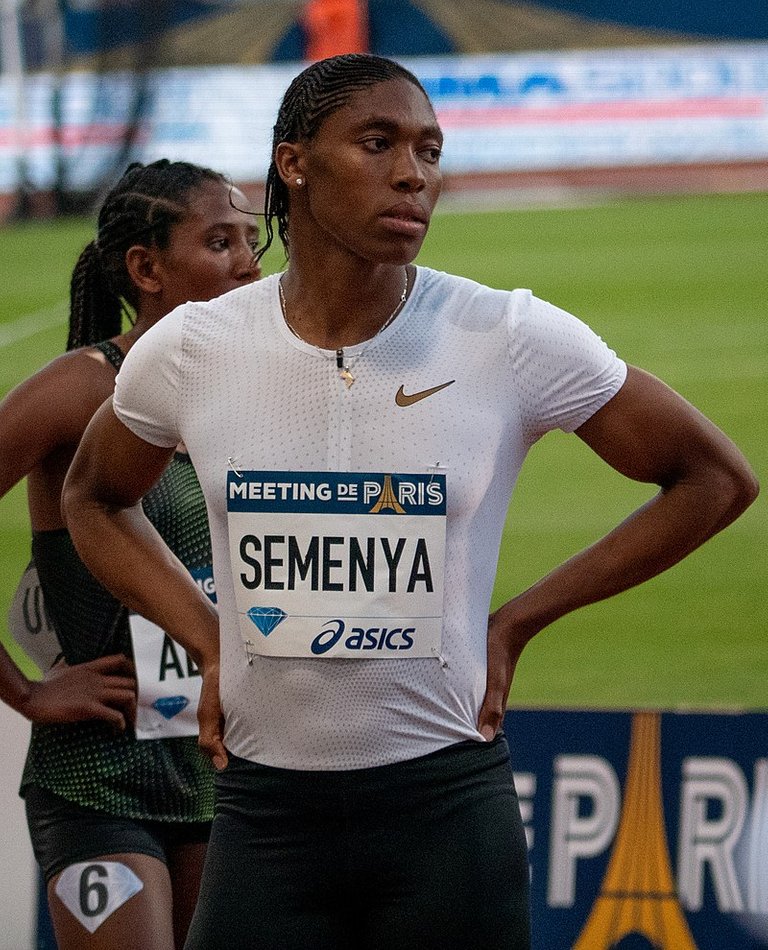 source
Semenya has been upset ever since the rules were set as it seems like these limitations have been set specially for her as they only apply to the distances she is competing at. She said she won't let anyone make her take medication and made an appeal against the rules.
Last week the ruling was out and she lost. The Switzerland's Federal Supreme Court dismissed Semenya's appeal, so she has no choice now, she has to lower her testosterone level if she wants to compete.
Her case is somehow unprecedented, but there's also Dutee Chand, an Indian professional sprinter and current national champion in the women's 100 metres event, who's been dealing with similar problems. She was dropped from the 2014 Commonwealth Games contingent at the last minute after the Athletic Federation of India said that because of hyperandrogenism she was ineligible to compete as a female athlete. She had to fight to be able to compete and she was let to compete as there was no evidence provided that testosterone increased female athletic performance.
The Problem That Needs To Be Addressed
Semenya was assigned female at birth, raised as and identifies as a woman but has XY chromosomes and exceptionally high testosterone levels ("hyperandrogenism") due to an intersex condition. source
Basically it's not her fault that her testosterone level is higher than usual. It's a condition she was born with can can do nothing about it. She's a woman but she doesn't fit into neither categories.
The Court of Arbitration for Sport has a tough situation to face though. As I said before, so far Semenya is the only female athlete with differences of sexual development (DSD) but there are other athletes who's testosterone level is higher than usual, they are the transgenders, transitioning from man to woman.
This is the 21st century, changing your sex is happening every day and those people are in sports as well. A higher testosterone level can help athletes get a better result, that's why these limitations have been introduced. However, not every sport is the same, so in some sports it can matter a lot while in others it doesn't matter at all. As far as I know only athletics has these limitations, although weight lifting is another sport where testosterone levels matter.
It's obvious that the problem won't go away by itself and a good and fair solution is needed as soon as possible.
What's The Best Solution?
So far the solution, according to the Court of Arbitration for Sport is taking medication to lower testosterone level. I was wondering if anyone has conducted tests to see how these medications affect your body, or they just thought taking a few pills would take care of the matter.
One solution would be to organize a separate competition for female athletes with higher testosterone level but the discrimination card would be played immediately and for a good reason. I don't think anyone want to risk a huge scandal over this.
What's Happening Now?
Semenya, who won 800m gold at the 2012 and 2016 Olympics, in March said she would target the 200m, an event she is permitted to compete in without taking medication to reduce her naturally elevated testosterone levels. source
This decision has made Semenya to choose another distance race, 200m, where there are no such regulations yet. I don't know if she's going to be as successful as in 800m or 1500m but I sure wish her luck to get there.
But what if the testosterone limitations will be extended to other distances? What then? Will this chase away every woman who's testosterone is higher? Are they working on finding a solution to fit everyone's need? Are they conducting tests to see how lowering your testosterone level works on female athletes? Will this problem be solved one day soon?
I guess at he moment we have more questions than answers. I'm going to follow the matter for sure.

Check out my other sports articles