It's a very sad day in the world of tennis. I guess we knew this was coming, but watching it is totally different.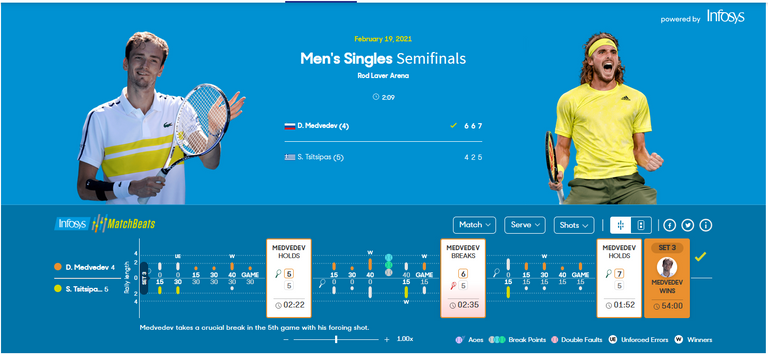 source
Daniil Medvedev vs Stefanos Tsitsipas
Both Medvedev and Tzitzipas had one match the day before yesterday and a day off yesterday. However, the match they got to play on Wednesday was very different.
Stefanos Tsitsipas met world No. 2, the Spanish Rafael Nadal and managed to defeat him in 5 amazing sets, that took him 4 hours. It looked highly impossible at the beginning of the match, he lost the first two sets and then the magic happened. He was able to take control back and beat Nadal. After the match, at the interview on court he said he's going to answer 2 questions as he's very tired, need to get his iced bath and relax.
Daniil Medvedev met with his fellow Russian Andrei Rublev, a new player (kind of) and was able to beat him in two hours, without any problems. Can't even say Medvedev needed to put in extra effort.
The beginning of the match was like deja vu, it was like the match with Nadal. Tzitzipas lost the first two sets, it was like he needed those as warmup, and then he started to play.
At the beginning of the third set, I was feeling full of hope, watching Tzitzipas. He made Medvedev highly uncomfortable, due to which the Russian started to make mistakes. But then something happened, he got control back and won.
Tzitzipas was very upset at the press conference which is totally understandable. Medvedev is unstoppable it seems, he haven't lost a match from God knows when.
So Medvedev is in finals and guess who he's going to meet?! Yes, the one and only Djokovic.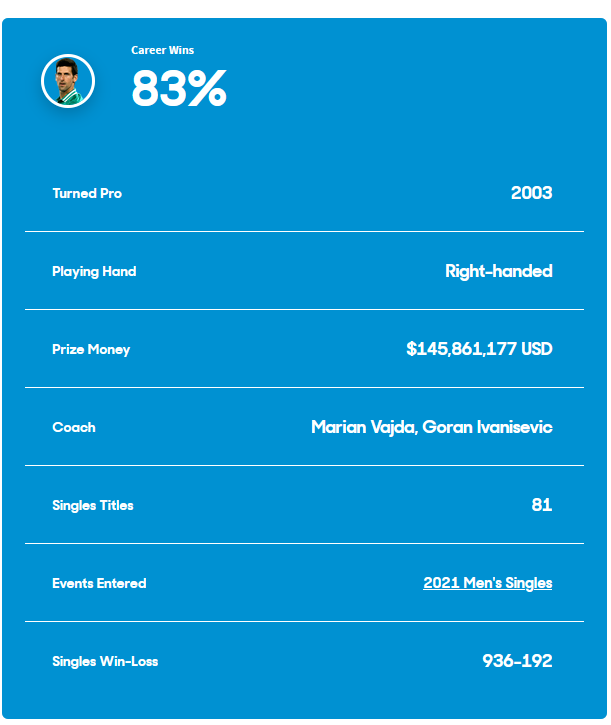 source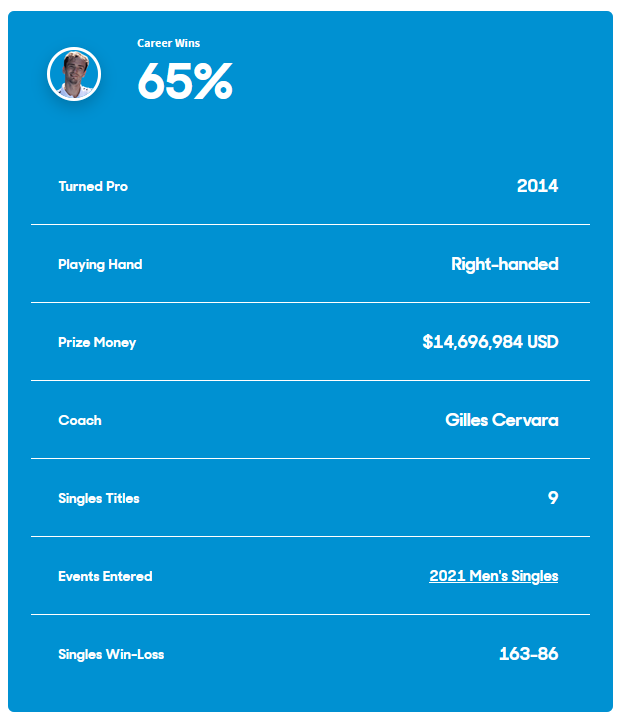 source
These are the statistics for them. There's a gap between the two of them, in each and every category, some working in favor of Medvedev, some in favor of Djokovic.
The match will be played on Sunday, they have one day to recover, Djokovic even two as he had no match to play today.
Who will win this match? That is a good question. Logic says Djokovic will win as he's the best right now but it would be foolish not to take into consideration what Medvedev was able to achieve lately, his perseverance and physical and mental strength.
I want Djokovic to win and am sure he'll put us a fight but it can go either way. My prediction is still Djokovic, but we'll see.

This was my prediction for today:
Daniil Medvedev vs Stefanos Tsitsipas - Stefanos Tsitsipas (this is tough though, but he's my favorite, he must win) - missed

My prediction for Sunday, the finals:
Novak Djokovic vs Daniil Medvedev - Novak Djokovic