It's been a nice couple of days, with good and bad, with a lot of surprises and nice matches.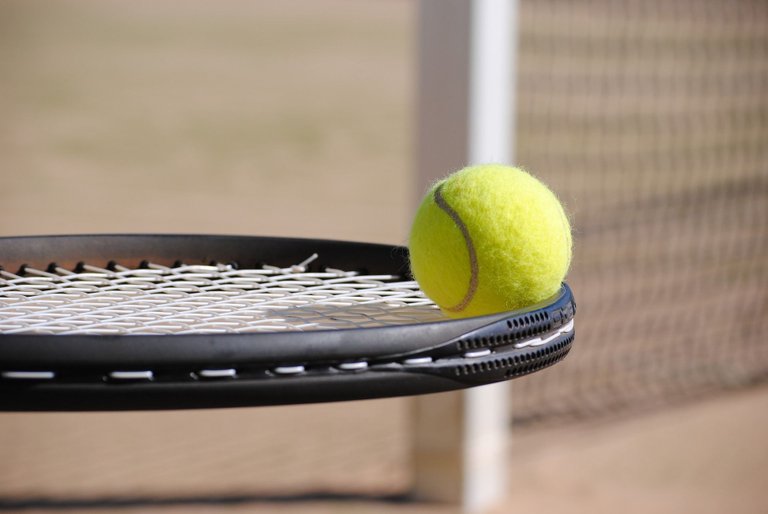 Image by Nici Keil from Pixabay
May 3
One of the matches worth mentioning is Pablo Andújar vs Marcos Giron that took place yesterday and finished by Giron winning to (7-6) (6-7) (5-7). It was a well balanced match with two professionals and the result shows that. Unfortunately Pablo Andújar was forced to ask for medical help and his injury may have influenced his game, contributed to him losing the match. We will never know as these things don't go public, but truth to be told, he had a great performance regardless.
The other match of yesterday that I'd like to write about was the one between Jérémy Chardy and Dan Evans. I'm watching Evans' evolution as he seems unstoppable with a good future ahead. The level of self control he has is absolutely impressive. He knows how to handle each and every situation and that is how he was able to defeat Djokovic. It was a shock for most of us but it was a victory well deserved as the Serbian put up a hell of a fight, you can imagine. (6 -7)(7-6)(2-6) was the result of the match and it shows it wasn't easy to win. Chardy was as good as Evans, but in the third set he had no energy to rise to the same level and lost.
But the most wonderful match was between Lloyd Harris and Grigor Dimitrov. (6-3)(3-6)(7-6) this is how the final result looks like and you can see the first two sets are identical as the numbers are concerned, just vice versa . I like both players although they are not at the same level in my opinion. Lloyd Harris in the new kids on the block, he has appeared from nowhere and making waves. He's very talented and capable of everything. This match was a strong one, especially the third set. I love those matches where you don't know who's going to win, there's no clear indication and the winner is decided in tie break. That's what's happened here. Harris was able to hold his nerves, control the last set, use every resource he had and qualified for the next round.
On the disappointment side there's Pablo Carreño Busta, who was eliminated by the Argentinian Federico Delbonis. Busta should have won, but he didn't
May 4
Today was just as interesting as yesterday. Let's start with the match between Matteo Berrettini and Fabio Fognini. Two Italians playing against each other, not an easy situation. For me this match was also important as i wanted to see what Fognini is capable of. Berrettini is 8th seed and even though Fognini is older, more experienced, right now Berrettini is the favorite. I've stated several times that Fognini's performance is oscillating heavily. He has good days, bad days and very bad days. Looking at how he's behaving, I'd say he thinks he's superior to everyone, even though he had no extraordinary results in his career.
Last time these two met, Fognini had a very bad outbreak after the match, which proves disrespect. Today he was able to keep his calm and even tried his best, which is not always happening. I think deep down he knows he's heading towards the end of his career as there are so many good and young players out there, Italians too, that he can't keep up. Berettini was way better today, so there's no room for explanation here.
Guido Pella vs Jannik Sinner was the other match that I was waiting for but it was a strange one, not at all what I was expecting. For me Sinner is the next Djokovic and in a few years he's going to take over dominance in tennis. He's still young, has a lot to learn but he's a very disciplined player and capable of everything. Unfortunately the second set ended sooner than it should have been with a walkover as Pella ended it due to an injury. Sinner would have won anyway though.
Tommy Paul vs Andrey Rublev was a beauty, even though Paul lost to (7-6) (3-6) (4-6). Rublev is continuing his series of winning and I'm sure we're going to see him in the semifinals as well. I don't know who's going to be in the final, but it's going to be interesting.
On the disappointment side I have to mention Felix Auger Aliassime vs Casper Ruud. Felix Auger Aliassime made the news a few weeks ago, when we learned that he's training with Nadal's uncle. In the last tournament he was defeated pretty early and now i was hoping to see some improvement from him. Losing in the first round was not exactly what I was expecting and I bet Aliassime and Toni Nadal either. No improvement yet on his behalf.

Join me at Bybit and get $10 bonus in BTC! Plus, up to $600 worth of rewards await in your Bybit Rewards Hub.
Get started with my referral code: m3yjA
https://www.bybit.com/en-US/invite?ref=m3yjA