Ever since I started my jogging trainings became aware how important these two are for athletes, professionals and not only. These two are necessary if you want to achieve something. How many times I reached a point where I thought I could not make a single step, yet I convinced myself that I must go on and I did.
Having a target at each practice session that you have to achieve rain or shine, puts you to the test most of the times. Your body can do a lot but if you fall apart mentally, your whole training practice or race/match falls apart and you don't stand a chance.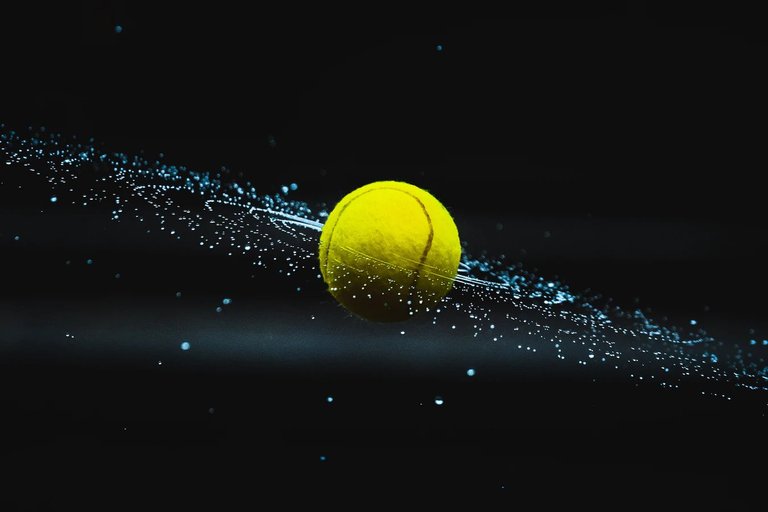 source
Watching ATP 500, ATP 1000 and ATP Finals lately gave me the opportunity to observe player's behavior from a different point of view. At ATP Finals you get to see the best players and at that lever most of the matches are of the best quality. You expect everyone to give their best, but that's possible only in theory as players are humans.
There were a few surprise matches, in which the higher ranked player started out well, the lost focus and looked like falling apart. Some can control their emotions and come back to win, but after losing a few games, this may not always be possible.
Playing against a higher ranking player can also be an influencing factor. Some players are intimidated in a way while playing with No. 1, this mental pressure can influence their evolution a lot.
Today I came across an article title, that said 'If you can't beat Federer, Nadal, and Djokovic, why continue?' asks former world number one.
If you're familiar with professional tennis, you know those names are from there and the former world number one must also be a professional tennis player, but I didn't know who could be. After reading the article I found out it's Marat Safin, the Russian retired professional tennis player, who's now a politician.
I don't remember his name, but Wikipedia says his highest ranking was No. 1 in 20 November, 2000. He was born on 27 January 1980, so in 2000 he was only 20, which is a huge achievement. He retired on 11 November, 2009, nine years after getting to the top of the list.
Safin reached three more Grand Slam finals, all at the Australian Open (2002, 2004, and 2005). He has cited nervousness as the reason for his loss in the 2002 event, and physical exhaustion for the 2004 loss. He defeated Lleyton Hewitt in the 2005 final to secure his second Grand Slam in five years. En route to this final, he defeated top-ranked Roger Federer in a five-set semifinal match. Safin described the match as "a brain fight." He also defeated future eight-time Australian Open champion Novak Djokovic, who was making his first appearance in the main draw of a Grand Slam tournament, in the first round losing just three games. source
He had suffered a series of injuries which made his life on the court even harder, but according to him, he quit not because of the injuries, but because he could not evolve anymore and being No. 11 or 12 was not what he wanted.
Suffering a series of defeats can bring you down mentally. Defeat is not easy to digest and if you let it get to you, it can kill your career. Easier said than done but how do you deal with defeat? Some players have professionals helping them in dealing with stress. I guess having professional help is a good investment.
Here's an example, a player that as the video says, it's more known for his anger, than his tennis ability. This statement is 100% accurate, unfortunately.
He missed this season almost entirely. I thought it's because of the pandemic, but that is only partly true. He chose to not participate in the major tournaments and stay home in Australia, batting depression.
"I felt like no one wanted to know me as a person, they just wanted to get a hold of me as a tennis player and use me. I didn't feel like I could trust anyone. It was a lonely, dark place. And things came from that. I just lost joy for the game and I was spiralling out of control."
Kyrgios has been regularly criticised for his on-court behaviour and portrayed as the bad boy of tennis. He was given a suspended 16-week ban and fined 25,000 (20,300) in September 2019 because of "aggregated behaviour". source
In an interview he said he lost a match once because he saw a beautiful woman among the spectators and could not concentrate on the game. Obviously being attracted to someone you see the first time is normal, but not at a tennis match and not at that level.
He said he hasn't stopped playing and planning to come back next year. I'd love to see him on the court, as a changed man, acting like a professional tennis player, not like a spoiled child throwing tantrums at every match. Not changing his behavior is not an option here as it can and will end his career. What is worse, he's been attacking a series of users players in social media for various reasons.
Another player that I'm keeping an eye on is Dominic Thiem, No. 3 at the moment. He's an extremely talented and valuable player, who has shown his value this year, not that we didn't know what he's capable. He has excellent self control, even in key moments, but even so, he lost in the ATP Finals two years in a row. This is hard to digest for any player, no matter the ranking or age. Two years in the same situation, so close to win the most prestigious tournament. He's not Nick Kyrgios material though, I've never seen him act unprofessionally, so he'll be fine I hope.
I can't wait to see what's going to happen in tennis next year. This year I got to watch a lot of tennis due to the pandemic and got to know most of the top players. However, new players appear all the time, which can change the game.


source
Winning the Olympics is a big deal and looking at the screenshot above, from the players we have at the moment, only Nadal had the pleasure. If I were to predict the winner, I'd be in trouble as there are a number of players who can win. Thiem, Tzitzipas, Nadal, Djocovic, Medvedev, they all have a chance.