We're through of Miami Open, a very interesting tournament which has confirmed my suspicions 100%. At the beginning of the tournament I said this is the beginning of the end, meaning the domination of the big trio (Federer, Djokovic, Nadal) is coming to an end.
Miami Open is a Masters 1000 event on the 2021 ATP Tour and an important one in any tennis player's life. However, this year many of the top players decided not to participate for various reasons, thus only two top ten ATP players started the tournament, Medvedev and Tzitzipas. Based on their ATP ranking, it was pretty clear from the start that they are going to dominate the tournament and that was the case till it wasn't.
Daniil Medvedev fell victim of Roberto Bautista Agut. Don't ask me how as it was so shocking, I could hardly believe it. 1st seed knocked out by 7th seed in only 33 minutes.
Then Hubert Hurkacz, 26th seed knocked out 2nd seed Stefanos Tsitsipas, another shock for me. I saw the match from the beginning to the end and can tell you, they both did the best they could but somehow the Greek wasn't what we are used to.
Lucky kid Andrey Rublev also had a surprise. Hubert Hurkacz, the new star of the tennis sent the Russian home.
Although the outcome was shocking, I still liked the tournament a lot. We got to see new players getting a chance to prove themselves and two of them had a remarkable performance. I'm talking about the two finalists, both exceptional players.
Jannik Sinner
Jannik Sinner, the 19 year old Italian player really deserve a spot in by post. He's Italian, but from South Tyrol, which is in northern Italy, where the majority of the people are of German origin, including Jannik as well.
He's currently No. 23, thanks to the final played in Miami against Hubert Hurkacz. He's the third in history to play a ATP Tour Masters 1000 final as a teenager. The other two were Djokovic and Nadal.
You may say it was easy for him to get in the final but if you look at the board, the players he had to meet, results say otherwise. In round 32 he met Karen Khachanov, 14th seed and a very valuable player. Then again, in the semifinals he managed to knock out Roberto Bautista Agut, 7th seed, who defeated Daniil Medvedev.
Jannik Sinner is definitely a player we're going to see this year in other tournaments. His humble behavior and excellent training level is a ticket to the highest level.
Hubert Hurkacz
The Polish Hubert Hurkacz is the other star of the tournament, who actually won. I don't know where he has been till now as I can't remember seeing him playing till now. He's 24years old and currently world No. 16. It is his first title but not the last I suspect. Up until now I said Medvedev is unstoppable and was true till the end of this tournament.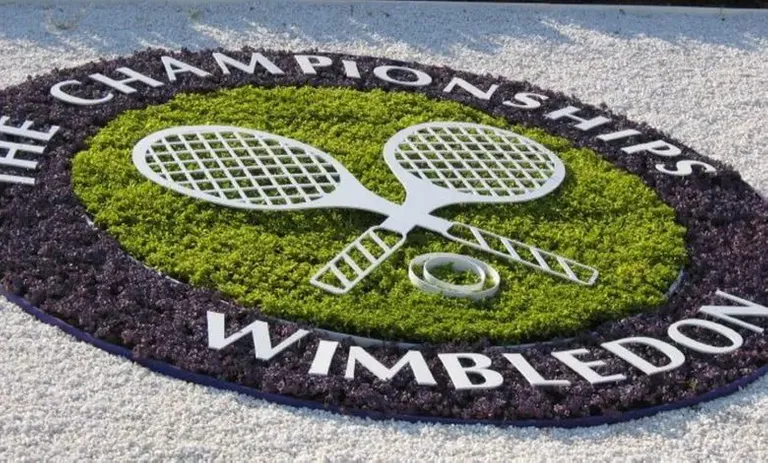 source
Next is Wimbledon, the championships will take place between 28 June and 11 July 2021. It's a Grand Slam Championship that matters for every player. The event will start one week after Covid restrictions are lifted in England. It looks like the number of spectators will be reduced and there also will be other restrictive measures, social distancing will be taken seriously.
Unfortunately the players attending are unknown or I hasn't been able to find the list. However, I know most of the top players will want to participate. Federer said he wants to be there. The stake for the Big 3 is high, each of them is after breaking records.
However, I'm not interested in them, I'm more interested in less known players who showed value in the last few months. I hope to see all the Italian players, Harris from South Africa and others. If all the top players are going to attend, we're going to have a good tournament.