Right at this moment, a professional hockey game at the highest level is being played in the beautiful scenery. By Lake Tahoe with the lake and High Sierra mountains as the background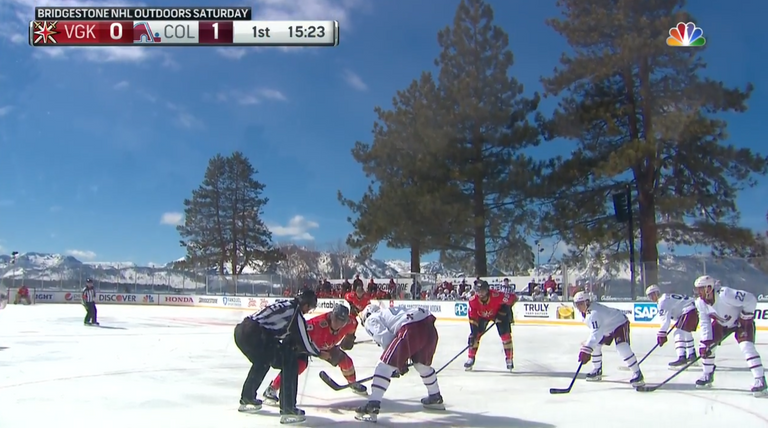 These Americans are crazy!
After the first period, Colorado leads Vegas by one goal.
It's a wonderful and warm sunny day and ... **the match is being postponed because the ice is in a bad condition. The second period will start at 9 PM local time which is at midnight ET.
Anyways, it's a party at Lake Tahoe by the ice rink.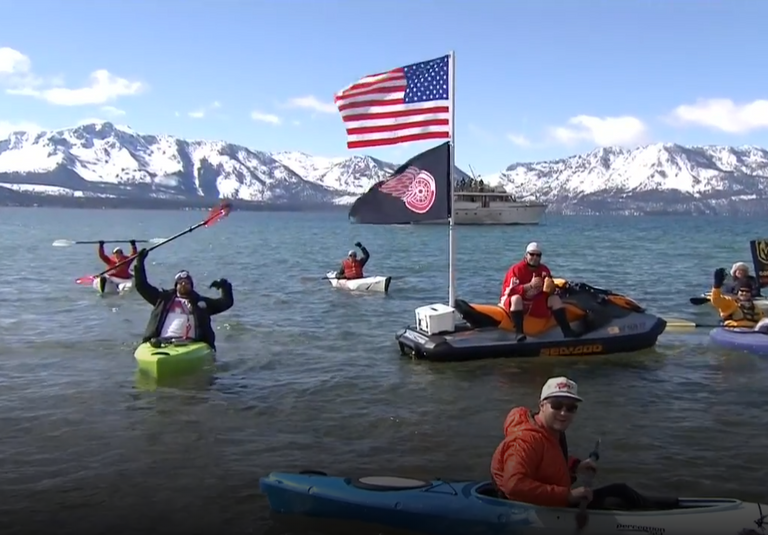 ---
Better and better