Back To Euro!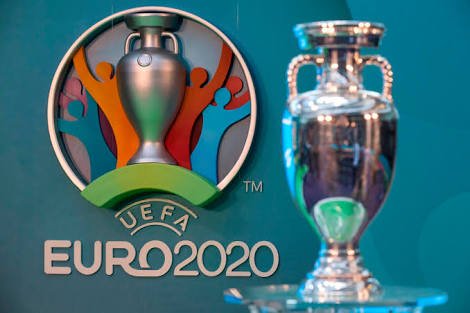 Waddup Sportstalksocial!!!
It's slowly getting to that time of the year, when the world comes to together to witness one of the biggest football competition in the world. I've really not been following up football for a while, turning on the decoder last night, I was shocked to see that after all that covid 19 pandemic has caused, we can now finally return to our normal living and have fun.
The European competition is here again and I must say the fixtures are hot and we should definitely expect the heat from this Euro 2021.
The previous competition was awesome after portugal went with the cup, there was a lot of drama and excitement, we should expect a hotter version of that!
Here are the fixtures below:
Group Stage - Matchday 1 of 3
All the fixtures are top notch!
Turkey Taking on Italy on 11th of June 2021 20:00 GMT
Wales Taking on Switzerland at 12th of June 2021 14:00 GMT
Denmark Taking on Finland at 12th of June 2021 17:00 GMT
Belgium Taking on Russia at 12th of June 2021 at 20:00 GMT
England Taking on Croatia on 13th of June 2021 at 14:00 GMT
And many more fixtures which you can check out from here
But the biggest fixtures are Spain vs Sweden on 14th of June 2021 at 20:00 GMT and France vs Germany on 15th of June 2021 at 20:00 GMT
A lot of eyes should be on these two fixtures, looking at the team statistics and performance, these fixtures gonna be the hottest of the hottest.
A lot of gamblers would also be keeping an eye on these fixtures hoping for a fruitful match!
Next year is gonna be lit in the world of football, matches, goals, assists, saves, fouls, tackles and all the drama is all gonna be top notch!
---
---