Ake wins the FA cup fourth round for Manchester city
Good morning my beautiful friends 😍✌️ and a happy weekend to you all in the world of sports. It's yet again another day with an exciting news.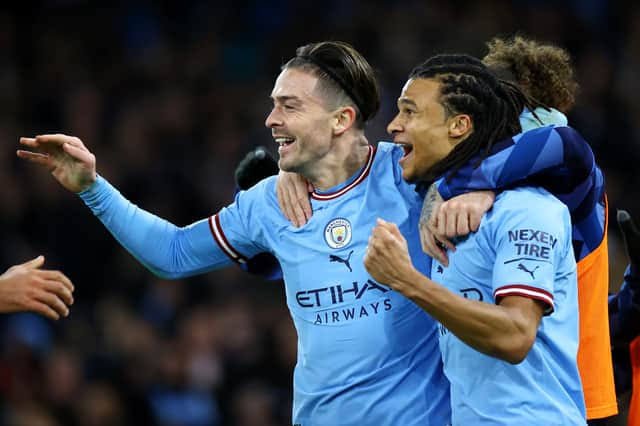 Image source
Last night Manchester city welcomed arsenal at the ethiad stadium for their FA cup fourth round game.
Yes! as we all expected it to be, indeed a very tough game from the where the two teams displayed on the pitch.
It was just a match not to miss as Manchester city kept a close line control of the ball. Goals where indeed very difficult to find.
The match was indeed a great one, if you had watch the match you would have seen the technicality Arsenal tried to use to break down city.
But yet it seemed impossible and I just love the way both teams played with confidence and a winning mentality.
Kevin De Bruyne pulled a shot but not close to getting a goal for city but the curling was yet a dangerous one.
The same thing with Arsenal's new signing trossard, pulling a dangerous ball in with his left foot but Ortega denied him a goal from it.
But at last Manchester city found the light at the end of the tunnel as Ake wins the match with a simple goal.
He was assisted by Jack Grealish clearing the path for him and passing the ball in for Ake, as he just rolls the ball down the second bar but the goal keeper wasn't at reach.
It's what I call a simple but an important goal for Manchester city and a big job well done by pep Guardiola indeed he deserved the win and he's boys did a great job. I look forward to their next round in the FA cup title race.
Thanks for reading through this post and I wish you all a happy weekend friends 🖐️✌️.
---
---