YES! Indeed, he started in grand style at old Trafford and the fans were on fire especially when he scored his two goals.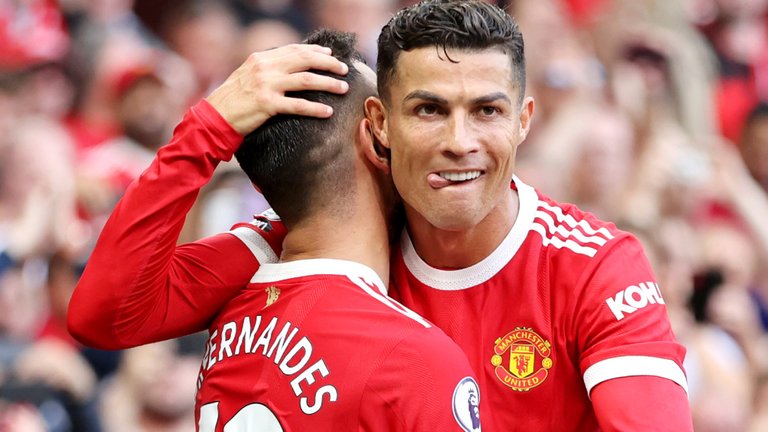 image source
And that has indeed sent a message to all fans all over the world that his second debut can be better than his first.
Christian Ronaldo found the back of the net in the north London derby at Old Trafford in the first 45+2 minutes, where Mason Greenwood tried to make something happen but the goal keeper could not keep the ball in play and the man in the number 7 jersey utilized the opportunity so well, just like back in the days.
In the second halve he was so outstanding with the way he scored the goal was just incredible, with an assist from Luke Shaw.
It was indeed a big day for the super star and a warm welcome from the fans gave him that spark of the CR7 of back in the days.
All the same I am so glad to have the super star back in the game and I hope to see more of his incredible goals in the English Premier League.
And thanks to you for reading through my post and I hope you enjoy yourself going through it as well.
Good day to you!