Whatever you're good at, keep doing it no matter whose ox is gored for as long as it pleases you. That's how to know what's your hubby and what's not.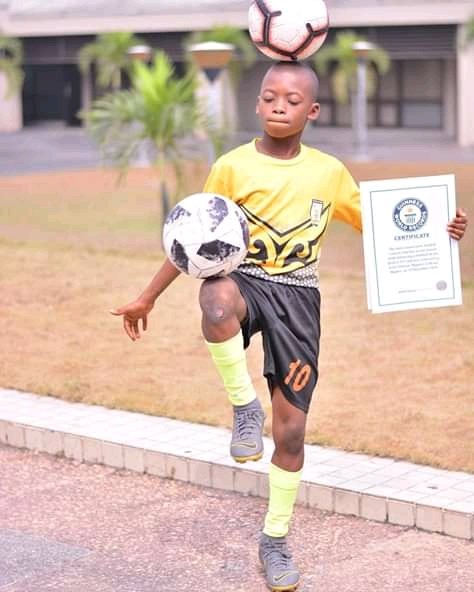 I can hazard a guess that when the 11 year old Chinonso Eche was playing around with football, his parents might not be supportive. And may even be accusing him of neglecting his studies. I am saying this because that's unfortunately true with most parents in this part of the world.
But today, the amazing kid Eche has been not only made his immediate family proud, he's also made his country proud for being awarded a Guinness Book of Record for his uncommon skill of balancing a ball on his head while performing football touches at the same time.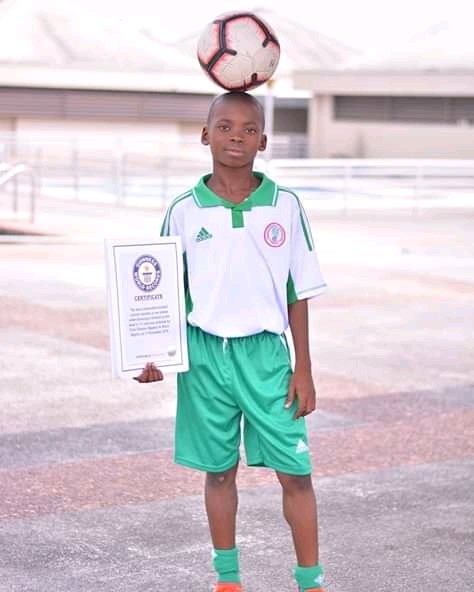 What did he do?
Like I had said before, he set a new record after he made one hundred and eleven touches with a footballer under one minutes. Not just performing football touches, he was also balancing another ball on the head while the touches were going on at the same time. I think that's an amazing skill that's not common even among professional footballers!
Big congratulations to him!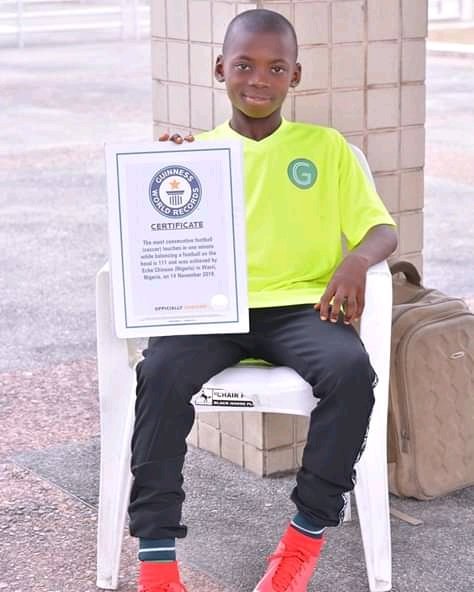 I see this achievement opening success doors for the young boy. I believe clubs will keep an eyes on him to see what he's upto in the future.
I guess this is the right time for his parents to enrol him in a football academy where he could be exposed to more opportunities.
What an upcoming young star!
Thanks for reading.
image sources here