Patriotism is one element that would have forced a star player like Ademola Lookman to switch his international allegiance from England to Nigeria. England is a first world nation and so overshadows Nigeria in every aspect of comparison. Player welfare package for England players is much bigger than what's given to Nigeria players. Not only that, England is also one of the top football countries; players stand better chance to win competitions playing for England than for Nigeria.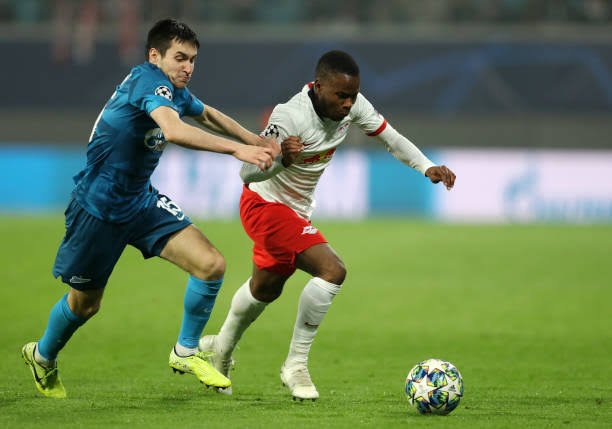 source
Amidst all this compelling parameters, naturally and ordinarily, a player would more likely opt to play for England than for Nigeria. But that's not the case with RB Leipzig star Ademola Lookman who has chosen to do otherwise. And I think there's no other factor that could have influenced him into taking his current stand if not patriotism.
Ademola, 22, wasn't even born and brought up in Nigeria; he was born in England to London based Nigeria parents. This explains why he has been involved with England's youth national teams.
His latest position was made public by Nigeria's technical assistant Tunde Adelakun during an interview with Opera News. I am really happy to hear this considering the amazing skills of the concerned player. In case you don't know, Lookman was part of the team that won the 2017 FIFA Under-20 World Cup in the Korea Republic for England. Not only that, he was part of the England team that also won the 2017 Toulon U20 Four Nations tournament in France! So he's no small player. His performances are top-notch at the moment. Every Nigerian should be happy at this news. It's amazing!
Are you happy?
Thanks for reading.