I wonder why there seams to be increase in the number of footballers having accident with their cars. The other day, it was Manchester United goalkeeper, Sergio Romero that badly crashed his car in an accident. I think I wrote about the incident then.
Just yesterday, again, I woke up to hear the news of an accident involving former Super Eagles attacking midfielder, Christian Obodo. Though he escaped death to the glory of God but his vehicle was badly crashed in the incident which happened in Delta State, around Ozo Road.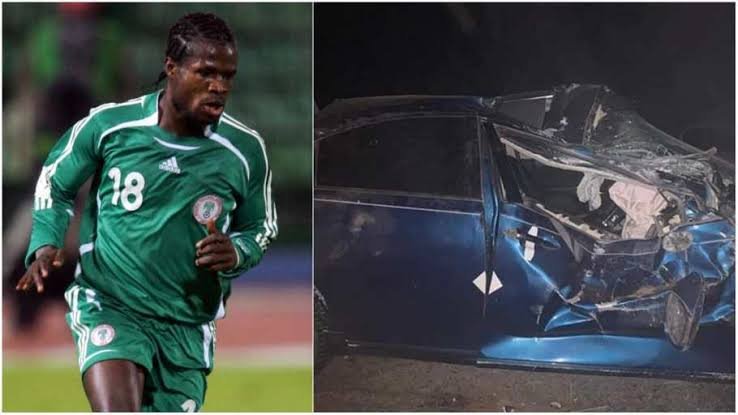 source
It appears these accidents are following a trend. It could be said that the Manchester United goalkeeper, Sergio Romero, is having a difficult at Manchester United. He isn't the first choice goalkeeper of the club and he's hardly called up to duty in major games. Same could also be said about Christian Obodo who has been clubless since after playing for Appolon Smyrnis where he made 17 appearances without scoring a goal.
Could it be said that these guys are inflicted with unstable state of mind due to their career travails? I really can't conclude but why is their more relatively successful colleagues not being involved in accidents? Why must it be players who are facing career challenges?
I guess they should tarry awhile. They should know that their travails are just temporary challenges and not permanent failure. They should keep on hope alive, remain dedicated and committed in what they do. There's always light at the end of a tonnel, and stop the habit of driving a car absent-mindedly.
May the good Lord help them. Thanks for reading.