Samson Siasia needs no introduction to any Nigerian born fan of football. He's a well known guy having served Nigeria maximally both as a coach and as a footballer.
As a coach, Mr Siasia had had the opportunity of coaching U-21 Nigeria team and much later, he became the chief coach of Nigeria senior team, Super Eagles. In both instances, he performed incredibly well and was then loved across the federation.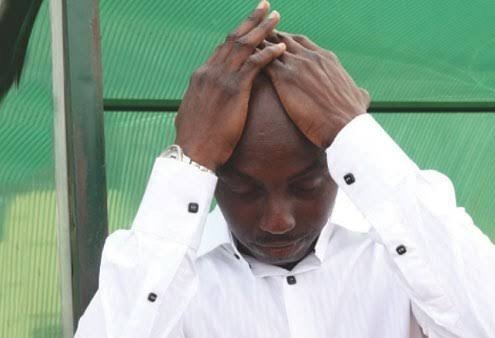 source
As a player, he didn't only play in both junior as senior teams of Nigeria Football, he went on to captain the senior team and was part of the contingent that won African Cup of Nations for the country.
So, no one would say he doesn't know who Mr Samson Siasia is. Well... The foregoing is just a priamble to who Mr Siasia is.
That being said, the main purpose of this article is to appeal to the conscience of whoever cares to financially support the ongoing effort to raise funds for this famous Nigerian. The fund is to enable him challenge his FIFA life ban from all football events at the Court of Arbitration for Sports (CAS).
FIFA had sometimes ago banned Mr Siasia from participating in any sports related activities, accusing him of corruption and taking bribes to manipulate games in the past. According to FIFA statement...
"guilty of having accepted that he would receive bribes in relation to the manipulation of matches in violation of the FIFA Code of Ethics."
This statement by FIFA didn't adduce any evidence that the accused had actually taking bribes. Hence I think Siasia should be given chance to prove his innocence. It is on this ground and based on what he had done for Nigeria as a nation that I feel he should be supported to face FIFA and defend himself.
For Siasia to face FIFA's Ethic committed to defend himself, he has to pay the sum of $250000 which he doesn't have as an individual at the moment, necessitating this public appeal.
I therefore encourage all well meaning Nigerians to support Mr Siasia.
Thanks for reading and more so as you lend your support.
Samson Siasia GTBank Naira account number 0138095724.
Samson Siasia GTBank Dollar account number 0138827431.