It's no longer a rumour, it's a confirmed fact by Liverpool manager himself that the club's captain, Henderson, will be out from playing active football for three weeks. This comes as a result of his hamstring injury which he sustained during their team match with Atletico Madrid.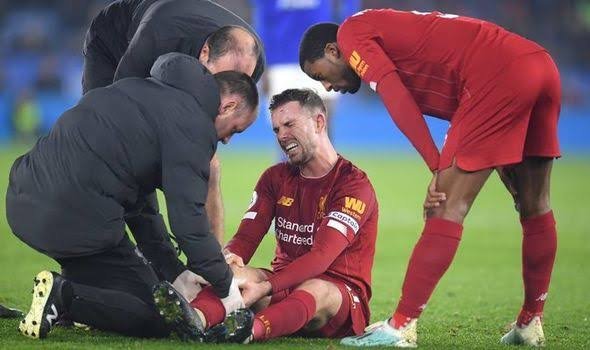 source
Recall that the midfielder was substituted in the said match following an obvious show of distress. With continued show of ill health, he was advised to go for scan session which he did in total compliance. And thus hamstring was diagnosed.
Commenting on the issue, the Liverpool Manager said though there was a hamstring injury but it wasn't that bad. So fans of Henderson and lovers of Liverpool should not panic. Nothing too serious.
"It could have been worse. It was the hamstring, but it's not that bad. He will be out for three weeks or so, which is not cool but we still see it as we were lucky," Klopp said.
I think this season is becoming something else for the club in terms of multiple cases of injuries but as a dogged fighter, they have kept their pursuit of multiple trophies notwithstanding. I commend them.
I wish Henderson quick recovery.
Meanwhile, thanks for reading.