Don't give up. That's the language of most successful folks. Because once you give up, it's finished. There is no more basis for further attempts at your failures. This is the fact of life, and those that understand this utilise it maximally.
Mohamed Salah path to stardom isn't full of Roses. At a time, he was at his lowest ebb. But he never gave up. He persevered and continued. And today he's being celebrated going by the news report about unveiling of his statue at the famous Madam Tussauds wax museum in London.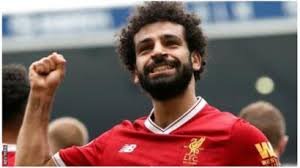 source
Mohamed Salah's experience in the hands of Jose Mourinho at Chelsea is better not told. Simply put he had a very tumultuous experience in his first encounter of Premier League, so frustrating that giving up appear to best option but he refused to give up.
After joining Chelsea from Basel in 2014, and having being sent on loan to Serie A, twice at Fiorentina in 2015 and Roma in 2016, he returned to English premiership, joining the Reds and his story began to change for good. This was in 2017.
He's being widely celebrated today, and as a matter of fact he's the first Liverpool player since Steven Gerrard to have his statue erected at the popular tourist attraction. That's a huge achievement and I must say 'Congratulations'.
So, the lesson in this story of Mohamed Salah is we shouldn't give up in what we do no matter the difficulty. Steadfast pays. Be steadfast in whatever you do.
Thanks for reading.