Wow! It's more than 10 days since I last updated my blog. And indeed I must confess that I really missed here. My busy schedules have really kept me away from my most favourite online community. And even though I haven't been writing, I have been reading some interesting articles as well as latest events in the sport world from the sideline.
So far so good, and I am happy that I'm here now.
Well, my blog post today will be on Odion Ighalo, a Nigerian striker who has been making waves of recent, and who joined Manchester United in about a week ago or thereabout after signing on loan from Shanghai Shenhua, a Chinese club.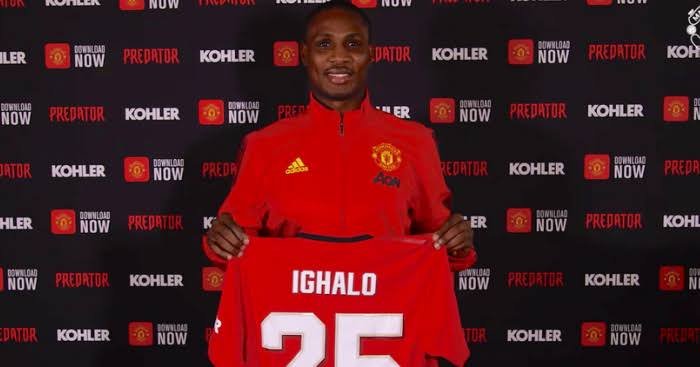 source
Odion Ighalo is a newcomer and so there are a lot of fans who can't await to see him in action even if it's on training ground. Enthusiasm is high among fans, and that's no doubt for real. But amidst all this, however, disappointment awaits this large group of enthusiastic fans who are anxiously waiting to see Mr Odion in action.
Why?
Well, there is a news report that the new striker will miss the club's training camp which is scheduled to be in Spain. Reason for this is because he recently entered UK from China where there has been an outbreak of Coronavirus. He was able to enter UK by sheer luck in the first instance, and so he now fears that if he travel with the club to Spain, he might not be lucky to enter UK this time over the fear of spreading the virus.
"He might have liked to have come with the players and got to know them," manager Ole Gunnar Solskjaer told MUTV.
"But the risk [of border restrictions tightening] we don't want to take."
Ighalo is a very skilled player and we fans are anxiously waiting to see him play for our club. Let him therefore don't take the risk. There is still another chance tomorrow.
Thanks for reading.