The fact that Manchester United goal keeper, Sergio Romero, was involved in car accident, has been confirmed by the club itself, and so it's no longer mere rumours anymore. The incident was said to have happened very close to the club's Carrington training ground. And information shared by the club showed that the goalkeeper wasn't injured even though his car somersaulted and had major bashes on its body.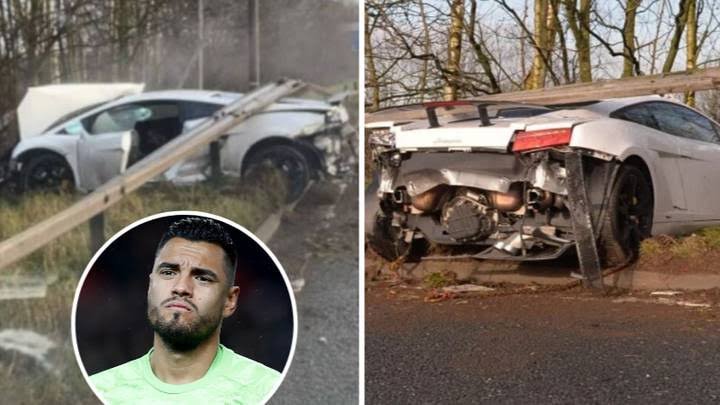 source
This is indeed a divine save because, going by the photos being bandied online, the effect of the crash is just too much. How the goalkeeper was saved in the circumstance is just a matter of divine intervention if I am to say something about the crash. God is great; indeed, another bad news averted!
Although he is yet to be featured in any game since this season, but he's been kept as back up to David de Gea who's Manchester United first choice goalkeeper.
This is an incident that's worthy of thanksgiving to God. And i hope that Mr Romero recognises this fact, and show gratitude to God.
I really give God all the glory for saving this young star.