Wilder hospitalised after being battered by Fury. (Shameful end of a boastful talkative🤣)
Hahahahahh
I have been laughing uncontrollably since Wilder was given the beating of his life. You may wonder why I have been in joyous mood ever since. Seriously, those who know Wilder before the fight know there are more than enough reason to laugh about.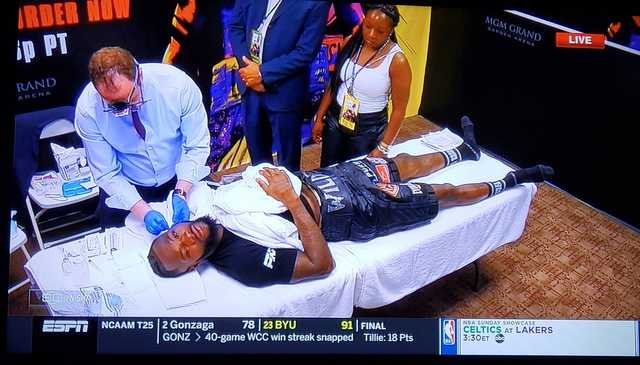 source
Well as a precautionary measure to counter any harmful effect biologically, the talkative was taken to hospital immediately after being subjected to thorough baptism of fire by Tyson Fury.

source
Recall that Wilder's cornerman threw in the towel on his stead after it's become obvious that he's been dominated in the fight. Rather than appreciate his cornerman, he criticised him for calling for the end of the fight which saw Wilder lose the WBC belt to his rival. I have never since such an ingrate and boastful being before.
A good person should have been grateful but not Wilder! What a character!
Thanks for reading.
---
---