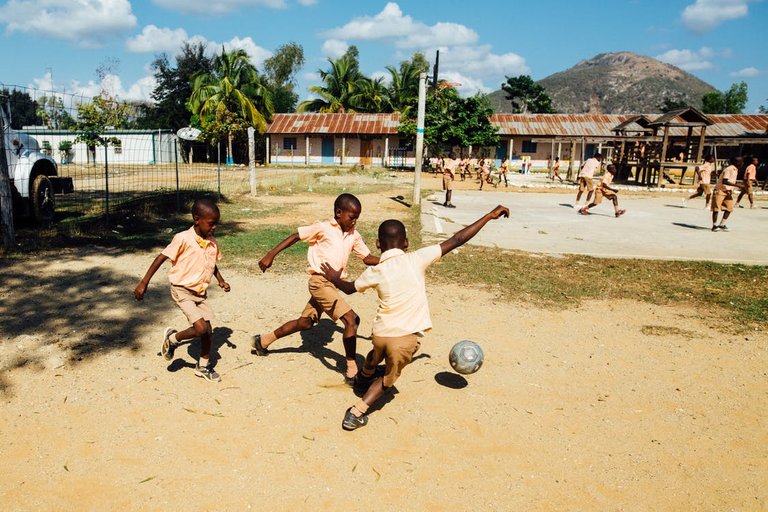 Image Source
I am sure we've heard the adage that says; "All work and no play makes Jack a dull boy". So it is with kids who are not given the opportunity to peer with their friends or age mate in the field. They may not know how to play the ball, but sitting to watch or trying, fighting to make sure the ball touches their leg is so much fun that we can't comprehend.
There is always this joy as a child we derive when we are playing sports with our peers even when we don't know how to play them. I remember when I was still a kid, even when I didn't know how to play football, I would go with my peers to the field and won't want to sit and watch them alone, I would always want to go int the field and drag the ball with them just so my foot can touch the ball. Lols
The school added sports to their school curriculum not just because they didn't have any other subjects to teach the kids but because they understand the benefits of sports to kids well being.
See how time flies. Now when I see kids play football or try to go into the field just to touch the ball even when they can't play the ball I feel thrilled.
There is always this ease they fill even when they can't play football. have you also noticed that children never fight when the time to play football comes even when they were fighting before the time of the ball came.
Kids always have this cooperation, teamwork, and unity when the time to play sport comes which is one of the benefits of sports. No matter what happens while out there, they always come back together in the field just to play football.
teaches them about teamwork and cooperating with others.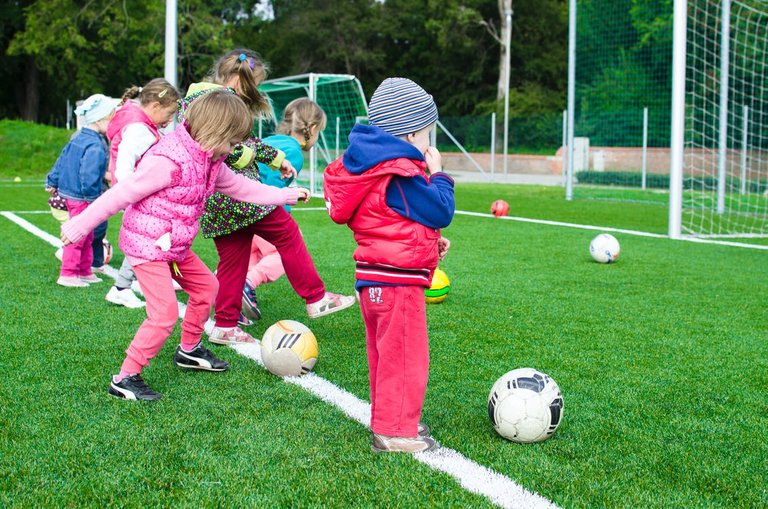 Image Source
I wish modern parents like our old parents will let their children participate with their peers in any sport of their choice be it at home or at school so help their children have a healthy and balanced lifestyle as kids.
Sport helps the kids stress-free after all days work at school. It is also an avenue where the kids express themselves freely without being judged by any older person around them.
Sport helps the kids in reducing stress and helps in increasing the physical and mental well-being of the kids. Children who are given the opportunity to play sports are likely to be healthy and reduce the risk of obesity. Kids who are not stopped from playing sport by their parents are likely to develop sociable skills that may be beneficial to them in the future.
Sports helps the kids in the development of self-esteem and confidence. It grooms the kids for a better tomorrow. helping them become great men and women who can trust in their own abilities.
It is high time parents learn to encourage their kids to participate in sports because it gives them a sense of belonging outside and sports helps the kids know their weaknesses and work on them to improve themselves.
A parent should encourage their kids to play sports, and always encourage them to make sure they enjoyed sports.