In my last post, about Hotspur, I told us how Manchester City and Manchester United and Manchester United teams will get to play in a match which determines who gets to play with Tottenham Hotspur in the EFL Cup.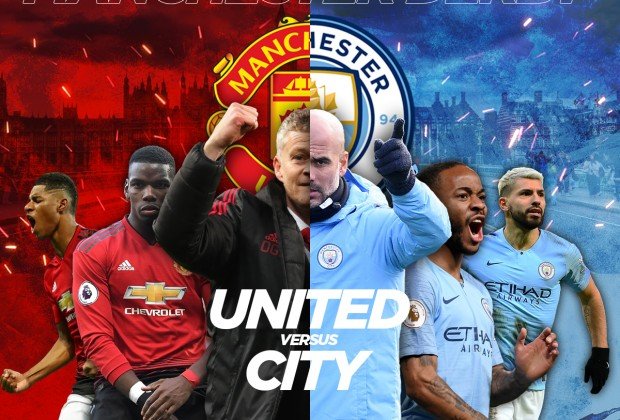 Image Source
History has repeated itself again on Wednesday night at Old Trafford as Manchester City wiped the ass of Manchester United out of the EFL Cup during the semifinal match. What a match.
It is obvious that Manchester City will be the team looking forward to playing with Tottenham Hotspur. I guess there were really prepared to wipe out Manchester United who were there rival so they can get to the final last season.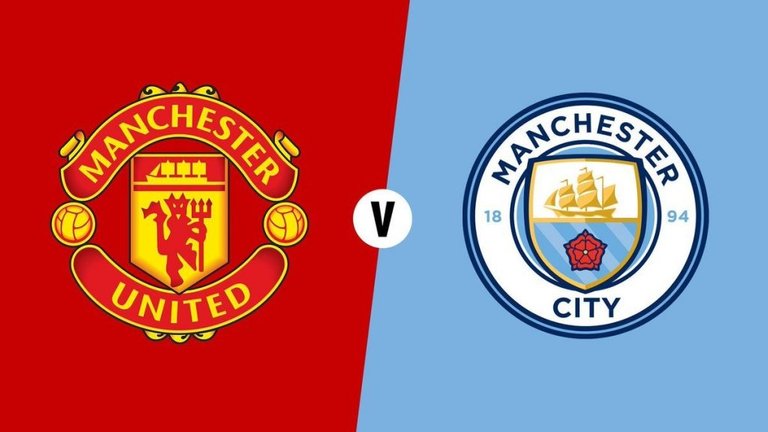 Image Source
Although just maybe if I was to have put a bet in the match between Manchester United and Manchester City, I would have gone for Manchester United and I would have failed woefully.
I say this because I felt they could do better but unexpectedly, it is shocking to see that they gave less of what was expected from them. Then to crown it up all, it was obvious that Manchester City came fully prepared and determined to remove them from the spotlight.
The match was really an eyesore. The passes and possessions of Manchester City was an incredible one to admit the truth even though the match was a tough one, Manchester City never relented effort.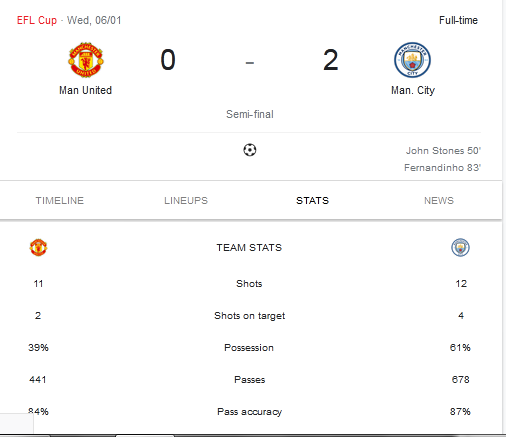 Image Source
City scored twice in the game and right now, we are looking forward to the match between Manchester City and Tottenham Hotspur who got qualified on Tuesday night after the match against Brentford.
It is disappointing to Manchester United and their fans that they let this match slip away from them because I guess it was supposed to be an opportunity for the team to show their fans that they've still got their old ways of always topping in all games and lifting trophies in every match.
It would have really been an interesting one if Manchester returned to the old ways they were known for. The champions of all games. The team last won a title in the Uefa Europe League when they defeated Ajax.
It was obvious that after the first half of the match without any score that Manchester City came back to the pitch fully prepared and stronger to take over Manchester United and they did it with the help of John Stones opened the scoreline and Fernandinho which gave them the free passage to the final of the 2020/21 EFL Cup.
What a boom! Manchester City is giving their best and we hope they continue like that.