Indeed, the boss remains he boss no matter challenges they arefeced with. yesterday was a match between Manchester City who are currently leading and heading for the tittle and Fullham and like always, we saw them bring Fullham down with a three (3) goals against nothing at Craven Cottage to prove their point of taking the title in this season's Premeir League match.
Today we will be watching so many Premier League matches like the match between Southampton vs Brighton which is going on now live, Leicester City vs Sheffield United, Arsenal vs Tottenham Hotspurs and the last but not the least is Manchester United vs West Ham.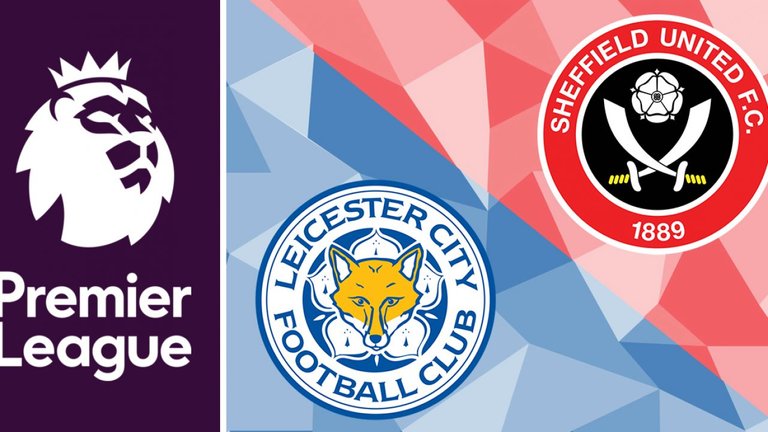 Image Source
I am actually not interested in other clubs but the only clubs that got my interest is the match between Liecester City vs Sheffield and Manchester United vs West Ham.
The second and third club in the top position in the Premier League that got my interest, (Man.United vs West Ham and Leicester City vs Sheffield United).
We all know that Manchester United team is in the second position with 54 points while Liecester City is in the third position with 53 points. Manchetsre United only have one points above Liecester City in the Premier League table.
So thinking about it, the both teams (Manchester United vs Liecester City) are having match against two teams (West Ham and Sheffield United) who are still struggling to stand strong.
Although the West ham team are in the (5th) (fifth) position with 48 points with 2 (two) points above Everton team which we are not sure of them making it in the fifth position they are currently in but whichever way, whatever they performance they are able to give today and in the next match they will be going against Arsenal on Sunday 21st March at about 16:00 determines if they will retain the fifth position they are currently standing or they will fall after the match Everton will be having against Crystal Palace on the 3rd of April on Saturday.
Image Source
I really won't say much about the Sheffield United guys because they are currently behind the winning zone, they are currently in the last position, they are the last club in the Premier League table. They are in the 20th position and with 14 points so whatever score they have really won't make any difference except they are ready to pass through those teams ahead of them but notwithstanding, it really isn't going to make any difference.
I am so sure that the two match that will be taking place today is going to be a tough match because the end score today determines what position the second and third club will be standing. While West Ham on the other hand will be trying as much as possible to retain or increase their position and points so thy don't fall behind.
The second position is currently a hot seat and only those who survive after the match is legible and fit to seat on that position. I believe the matches are going to be tough especially the match between Manchester United and West Ham because West Ham guys are really good and have proven themselves time and again in so many matches to be fit to be among those in the first five position.
So far so good they proven strong and determined, teams like Tottenham Hotspur, Sheffield United, Aston Villa, Crystal Palace, West Brom, Burnley, Everton and Leeds united have suffered a severe defeat from them even the likes of Fulham and Southampton has ended a goalless match against them while the Brighton guys have had a draw game against them.
So, I would say Manchester United should expect anything and everything from these guys because they are good and tough. They should relaly upgrade thir prformance in today's match because today's match will either take them to the third position that is if Lieceister City has a bigger score over them or retain them if the scores are the same.
Let the ball keep rolling, who will lead after today's match? The survival of the fittest phase 2 has just begun.
Happy Sunday guys from your sport girl @evegrace.
Stay tuned for the nest update.