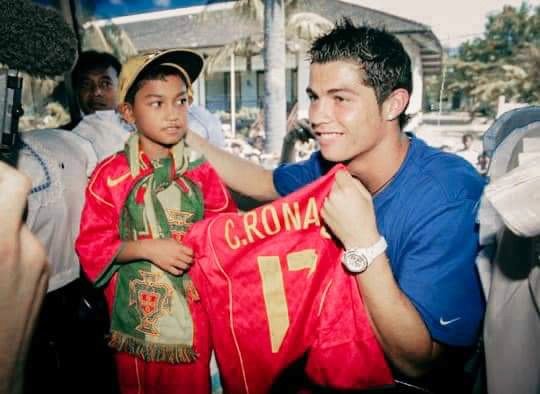 16 Years Ago, CR7 Adopted a Child Victim of the Aceh Earthquake & Tsunami.
16 years ago it became a mourning for the whole world, a major disaster hit the Province of Aceh - Indonesia, to be precise December 26, 2004. This disaster became a concern for countries around the world, this accident did not escape the attention of Cristiano Ronaldo who is a world football star.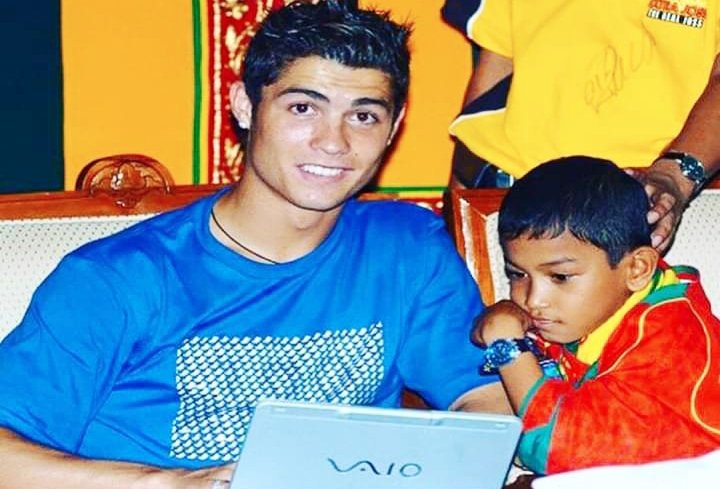 After the disaster, Cristiano Ronaldo, who at that time was still defending Manchester United, immediately came to Indonesia to visit Aceh, the arrival of the former Real Madrid player was none other than to meet a little boy named Martunis who survived the 2004 Aceh Earthquake & Tsunami.
The little Martunis figure became the center of the world's attention, including Cristiano Ronaldo, when he survived the disaster, Martunis wore the national team jersey number 10 bearing the name Rui Costa, had a generous nature and high humanity made the Juventus player meet Martunis directly.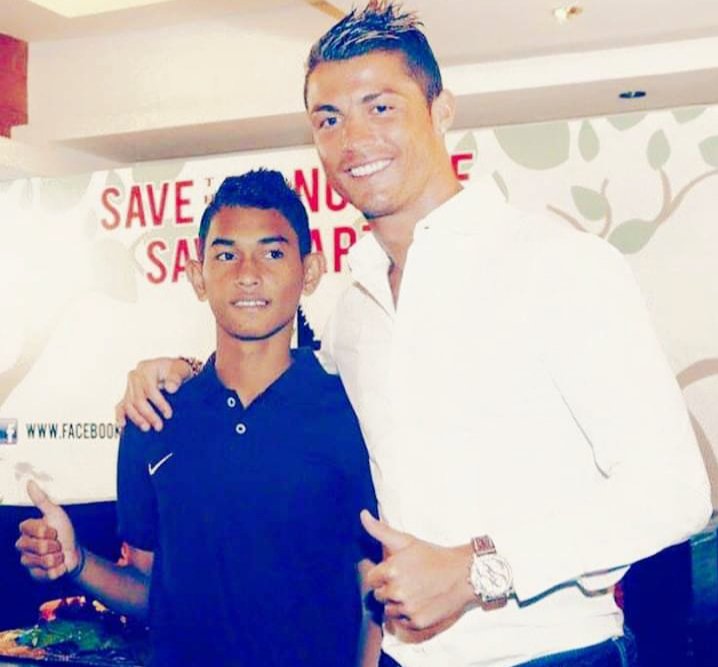 Martunis, who was still a child, survived the earthquake & tsunami disaster, he was found in the open ocean, he was floating with a stick of wood for twenty days and was found on January 15, 2005. At that time he was wearing the jersey of the Portuguese national team. Cristiano Ronaldo made him adopt Martunis as his adopted son.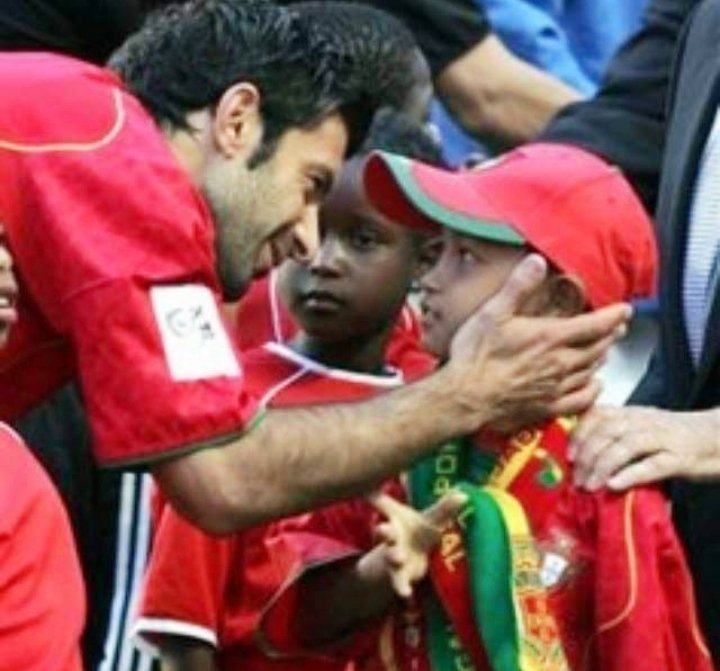 Martunis also received sympathy from several world football players such as Luis Figo and Nuno Gomes as well as the then Portugal coach Felipe Scolari, Martunis was also invited to Portugal at that time. Martunis also had a career at Sporting Lisbon, the club from which Ronaldo was the best player in the world, but due to frequent injuries made Martunis stop becoming a footballer and return to Indonesia.
Martunis is one of the Aceh children who survived the 2004 Earthquake & Tsunami disaster, but he lost his mother, brother and sister who died as a result of the accident, but Martunis was very lucky, he still had the figure of his biological father who survived that time he is also now the adopted son of world football superstar Cristiano Ronaldo.