Cualquiera podría dar lugar común a la decisión tomada por la Major Leagues Baseball (M.L.B): "¡Al fin se hizo justicia!" Pero es más complicado que eso. El contexto histórico que rodea la decisión, pasa por ser congruentes, es decir: si usted tiene a Satchel Paige en el Salón de la Fama de Cooperstown, como el primer jugador afroamericano de las ligas negras, no puede entonces negar los números que él obtuvo durante su carrera en aquellas ligas. Y eso fue lo que ha sido corregido el día de ayer.
Anyone could give common place to the decision made by Major League Baseball (MLB): *"Justice was finally done!" But it's more complicated than that. The historical context surrounding the decision is to be consistent, that is: if you have Satchel Paige in the Cooperstown Hall of Fame, as the first African-American player in the Negro leagues, then you cannot deny the numbers he earned during his career in those leagues. And that was corrected yesterday.
     La oficina del comisionado de las Grandes Ligas anunció ayer que las estadísticas y los récords de los jugadores afroamericanos, pasarán a formar parte del libro de registros de las Mayores y se hará una reclasificación para unir los números obtenidos por Grandes Ligas que jugaron en las desaparecidas ligas negras ¡Imaginen eso! Algo que debió hacerse en 1971 cuando Paige fue entronizado.
The major league commissioner's office announced yesterday that statistics and records of African-American players will become part of the major league record book and a reclassification will be made to link the numbers obtained by major league players who played in the now-defunct black leagues. Something that should have been done in 1971 when Paige was enthroned.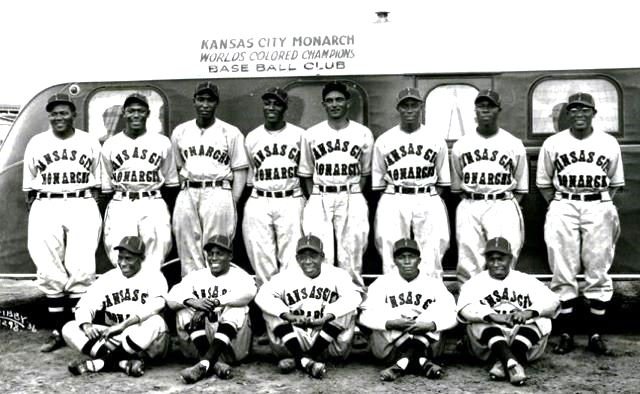 La segregación en el béisbol de las mayores comenzó un proceso de abolición no declarada, en 1947 cuando Jackie Robinson fue firmado por los Dodgers de Brooklyn. Antes de aquel histórico momento, los jugadores afroamericanos no podían jugar en las ligas mayores y el talento de los mejores pasaba desapercibido para el béisbol organizado. Pero no para la gente corriente, la que llenaba los estadios para ver atletas de color jugando excelente béisbol.
Segregation in major league baseball began an undeclared process of abolition in 1947 when Jackie Robinson was signed by the Brooklyn Dodgers. Before that historic moment, African-American players could not play in the major leagues and the talent of the best players went unnoticed by organized baseball. But not for ordinary people, who filled stadiums to see athletes of color playing great baseball.
     Con la decisión, se moverán mucho las estadísticas ¿recuerdan al mencionado Satchel Paige? Fue un longevo pitcher que solo registró en las grandes ligas 28 juegos ganados, incluso, a la edad de 53 años lanzó tres innings contra los Medias Rojas permitiendo un solo hit. Fue su último juego. Pero habrá que sumarle 146 partidos al menos a ese total que es la cantidad de partidos que se le atribuyen. Aún así, se dice que Paige lanzó más de 2.000 juegos en su larga carrera y siendo tan mañoso, como lo era, la cantidad de juegos ganados debe ser mucho mayor.
With the decision, statistics will move a lot, remember the mentioned Satchel Paige? He was a long time pitcher who only recorded 28 games won in the major leagues, even, at the age of 53 he threw three innings against the Red Sox allowing only one hit. It was his last game. But you have to add at least 146 games to that total, which is the number of games attributed to him. Even so, it is said that Paige threw more than 2,000 games in his long career and being as crafty as he was, the number of games he won must be much higher.
     Y ese será precisamente el desafío para Elias Sports Bureau y las Grandes Ligas. Es decir, sólo pueden sumar aquellos registros de los que poseen la planilla de line score. Y, precisamentes, habrán muchos números extraviados por falta de pruebas. Todo se debe a la desorganización de las Ligas Negras y a su cuantía, es decir, existían al menos 4 ligas formales y otras tantas de exhibición. Escarbar en toda esa historia no será nada fácil, porque los jugadores cambiaban de equipo y liga como cambiarse de ropa interior.
And that will be precisely the challenge for Elias Sports Bureau and the Major Leagues. That is, they can only add up those records of those who have the line score sheet. And, precisely, there will be many numbers missing due to lack of evidence. It is all due to the disorganization of the Black Leagues and their amount, that is, there were at least 4 formal leagues and as many exhibition leagues. Digging into all that history won't be easy, because the players changed teams and leagues like changing their underwear.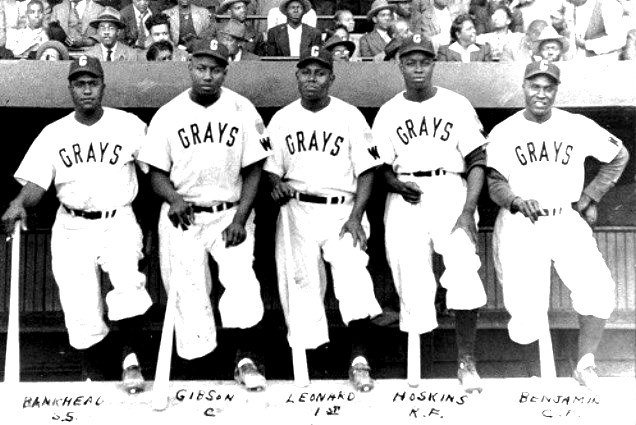 ¿Jugadores beneficiados? Willie Mays, Josh Gibson y el mencionado Paige, entre muchos otros. Muchos historiadores del béisbol, además de especialistas de las ligas negras, concuerdan en la calidad enorme que tenían muchos de los jugadores de aquellas ligas. Y algunos de ellos especulan que de haberse enfrentado equipos de las mayores con unos Gigantes de Chicago en su mejor momento, habría sido desastroso para los blancos. El béisbol pasaba por entonces una mala época económica salida desde la Gran Depresión de 1929.
Players benefited? Willie Mays, Josh Gibson and the aforementioned Paige, among many others. Many baseball historians, as well as specialists in the black leagues, agree on the enormous quality that many of the players in those leagues had. And some of them speculate that if they had faced major league teams with the Chicago Giants at their best, it would have been disastrous for the whites. Baseball was going through a bad economic time since the Great Depression of 1929.
     Es a partir de esta que los equipos se vieron en la necesidad de traer jugadores afroamericanos e innovar, a pesar de todo. Primero era el negocio e intuían que incorporar atletas espectáculo haría a la gente volver a los estadios. No se equivocaron. Como tampoco lo hace la oficina del comisionado al corregir la enorme injusticia de reconocer aquellos jugadores, que formaron parte de la historia afroamericana del deporte más querido en Venezuela.
It is from this that the teams were forced to bring in African-American players and innovate, despite everything. First it was the business and they intuited that incorporating showcase athletes would bring people back to the stadiums. They were not wrong. Neither is the commissioner's office in correcting the enormous injustice of recognizing those players, who were part of the African-American history of the most beloved sport in Venezuela.
P.S. English is not my native language, apologize for that. I used a web translator
for english text (DeepL), the fonts are embedded in the images
     ¡Gracias por leer..! // Thanks for read..!
Las fuentes están incrustadas en las imágenes

¿Quieres tener tu propio blog y la libertad financiera que significa
el mundo cripto? ¡Haz clic en la firma!
---
My social networks