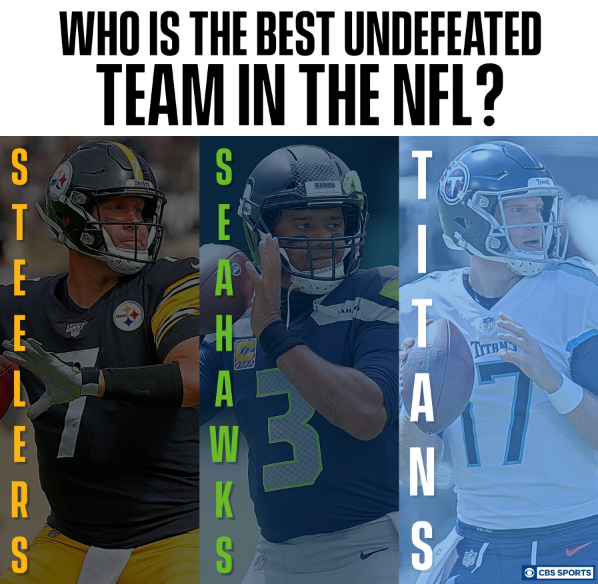 Image Source:   CBS SPORTS
As we all anticipate how 'Week 7' will unfold in the NFL, there is one important stat to keep in mind. That stat would be the "unbeaten" teams that somehow pull-off a "W" each and every week.
Those teams would be the Tennessee Titans, the Pittsburgh Steelers, and the Seattle Seahawks.
These organizations combined have a 15-0 record.
It's always a great feeling if you happen to be a fan of an undefeated team. Their aspirations go deep into the playoffs and maybe even a Super Bowl.
So... the question remains. Are these undefeated teams really that GOOD or are the teams that they have played against really that BAD?
I am not going to sit here and try to speculate on which team has the best chance to make it to the big game. There is way too much football to play.
I am however, going to acknowledge that these fans have a bright future. Not just for this year, but at least a few years to come.
With all that being said, maybe the most interesting NFL stat (to date) is not the remaining undefeated teams. Perhaps the most intriguing stat is inside the NFC East.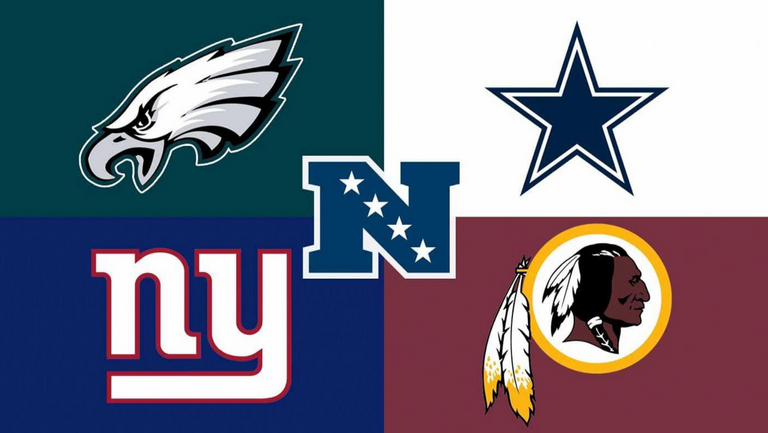 Image Source:   NBC SPORTS


These teams consist of the Dallas Cowboys, Philadelphia Eagles, New York Giants, and the Washington Redskins (now known as the "Washington Football Team").
These franchises were once a powerhouse division with an ENORMOUS fan base.
Now... not so much.
All 4 of these teams have a total combined FIVE WINS.
Yep... you read that right.  They are the worst division in the history of the league.