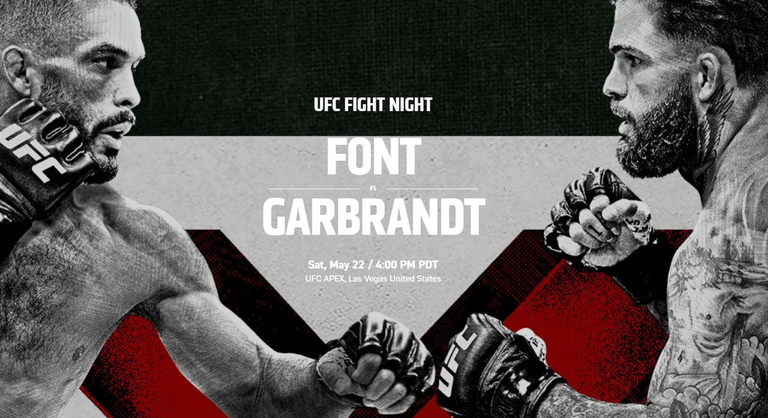 Font versus Garbrandt is next weekend!
Font looked like an absolute killer in his last fight. Garbrandt looked great in his last fight, but suffered some losses to a couple of top 5 guys.
I've got mixed feelings about this one. Garbrandt is a deadly fighter when he's on, but The King of Cringe is a hard guy to root for. He has also been knocked out badly and his chin is in question. I always want to see Cody lose, but it usually doesn't pay to bet against him.
Font looked unstoppable against Marlon Moraes. I haven't watched any interviews with Font, but it's hard to imagine he's more cringy with his trash talk than Garbrandt.
I've disliked Garbrandt ever since he was on The Ultimate Fighter, but I think he has what it takes to win this fight.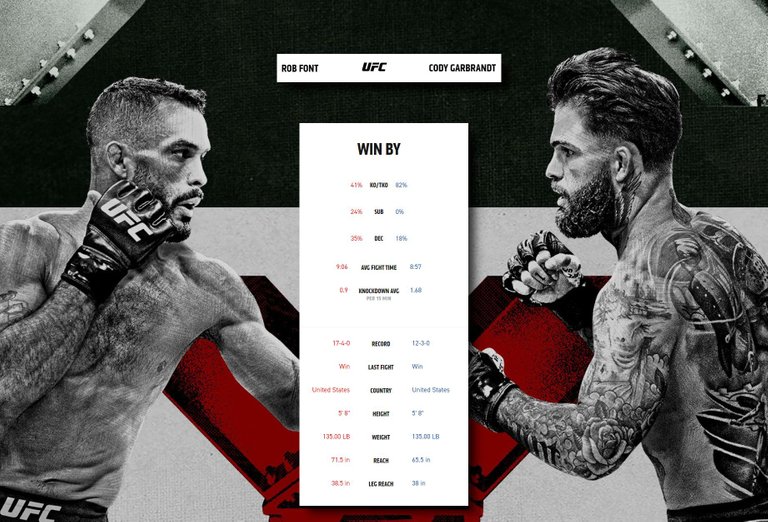 If you're interested in placing a small bet on the fight using the Hive blockchain, the market can be found here. Thanks to @dublup for making it easy to bet on MMA!
---
Some media predictions on this fight are here:

Cody Garbrandt top finishes:

Most of the action from Cody Garbrandt vs Assuncao:

Rob Font vs Marlon Moraes: