Formula One - Summer Break - Hottest Rumors Of The Summer!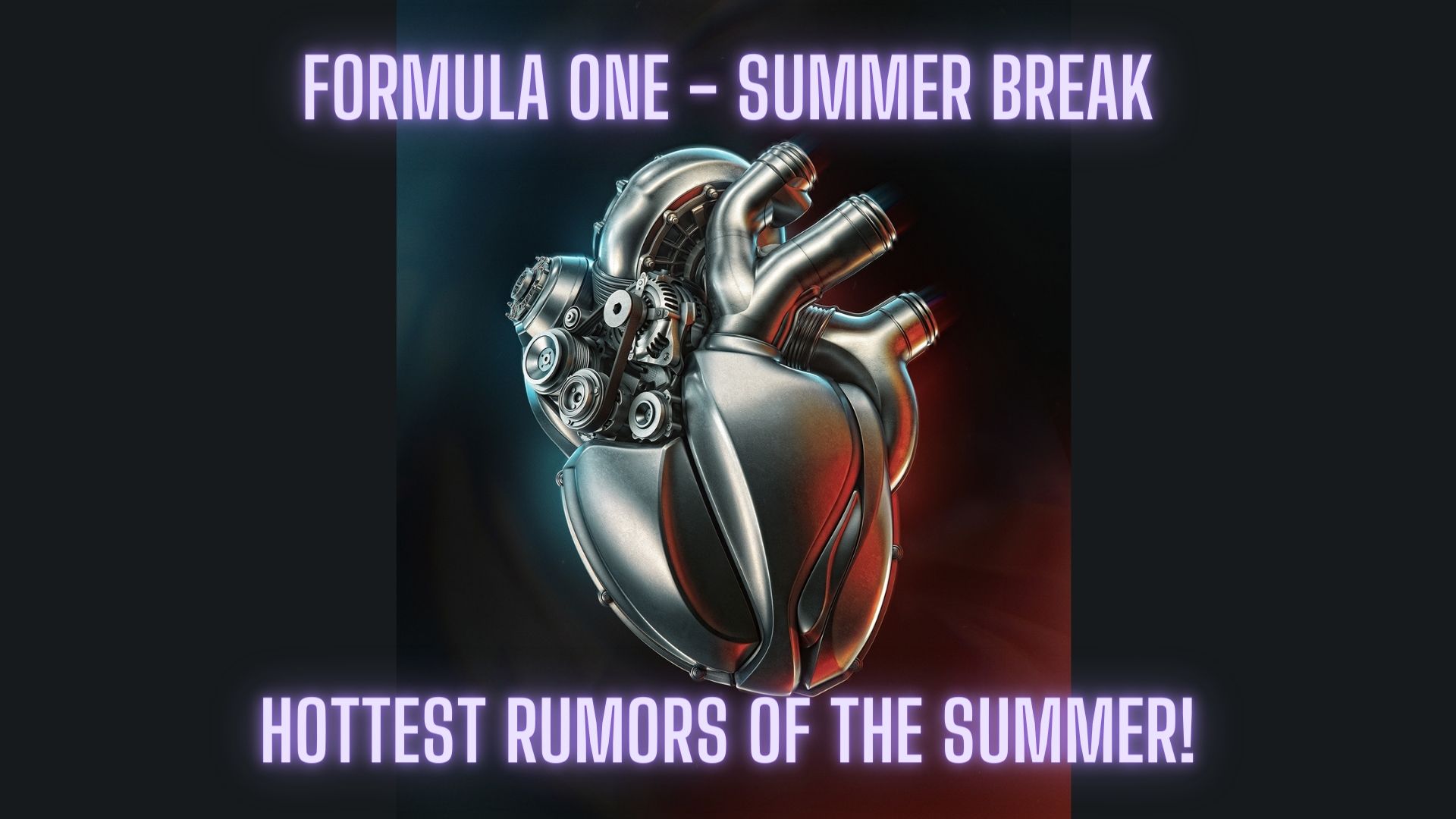 It has been two weeks without an F1 race and I am starting to crave for some top tear racing again. The summer break is truly something special. While the championship looks very much over there are still some hope that the changes of the regulation will make the cars behavior different and put some more tension into the title race. Another very exciting part of this sport is the silly season and it started very early this year! In this article, we will talk about some of the latest rumors and discuss what could happen for the start of 2023.
The Start Of Silly Season
All started with the retirement announcement of Sebastian Vettel. The German driver and four time World Champion decided that he had enough of Aston Martin's car and wants to focus on other parts in his life. Shortly after this announcement, it was announced by Aston Martin that Fernando Alonso will fill in for Vettel. One World Champion for another so to speak. This was very surprising and hit Alpine by surprise it seemed like.
This meant that there was a free seat at Alpine! Which was quickly filled by Oscar Piastri, the reserve driver of the French team. Everything was fine until Oscar Piastri himself put out an announcement that he will not drive for Alpine in 2023! This was definitely a curveball nobody has seen coming. Apparently, he has been talking with McLaren about a seat and already ahs a signed contract with them for the start of 2023. This is surprising for two reasons: Number one, Oscar Piastri had a valid contract with Alpine according to the Alpine executives. Number two, McLaren had both seats filled for 2023 as Ricciardo has a valid contract as well.
It is no surprise that McLaren wants to get rid of Daniel Ricciardo as his latest performances were not the ones that everybody was hoping for. Furthermore, only he has the right to terminate his contract with McLaren which brings some more fuel into this whole show. Not only that but Alpine is now forcing a lawsuit against Oscar Piastri to clear the situation. I think in the end it will be very costly for McLaren and Piastri but both of them will get their will. But what will happen with Daniel? It is very unlikely that he will start for Alpine again which could potentially lead to another retirement in this season?
German Buddies
As just discussed, Vettel is going to retire his seat in the cockpit. But this does not mean that he will be gone from this sport! Some rumors suggesting that Seb is having an offer to work in a management position for the Formula One. He definitely has the prerequisites for that as he always seemed like a very reflective and smart person to begin with. I am also thinking that this position might interest him as over the past years he repeatedly used his stage for protests against violations and to advocate for the environment as well as human rights. This position would give him a big stage to enforce these kind of messages.
Vettel's buddy, Mick Schumacher, is the other German driver on the grid. He is currently driving for Haas and had some contract talks arranged in this summer break. The problem is that team principal Guenther Steiner has canceled these meetings which brings up the rumor whether Schumacher will be able to secure a seat for 2023. It is no secret that the Haas team principal is not very happy with his driver's performances. Especially the beginning of the season was very disappointing for the young German driver. On the other hand, the momentum is showing in the right direction as Mick was able to secure his first career points and even had a small little streak with points. I really hope that he can continue driving in Formula One and if it will not be for Haas maybe he will get an offer from one of the other teams.
Drivers At Risk
As we are talking about drivers at risk, there are several more this year who will have a hard time in the second part of the season. One of these drivers is Yuki Tsunoda. The driver in the Alpha Tauri cockpit was one of the biggest hyped talents of the past years. Unfortunately for him, he never met the expectations. Even in his second year he is making dumb driver errors or is crashing unnecessary, like the one time in the pit lane exit. I think he will have a very hard time to prove himself to Helmut Marko and the team principal of Alpha Tauri.
Another driver at risk is without a doubt Nicolas Latifi. The Canadian driver who was responsible for Verstappen's first World Championship Title could lose his seat in the Williams team. Yes, the Williams car is yet again one of the slowest ones on the grid this time around but since the departure of George Russell to Mercedes, he has not stepped up. He is constantly getting outpaced by Alex albon who just joined the team and is not able to compete with the rest of the drivers. Therefore, he will probably lose his seat in the next year.
Changes At The Big Teams?
If you think these were all the rumors, let's move on from the back of the grid to one of the championship contenders of the past years. As we all know Lewis Hamilton was very uncertain if he should continue racing after the previous season and the heartbreak of last season's final race. Despite his disappointment and anger, he came back just to fin himself in a Mercedes car that is unfortunately not able to win any races. Well, this could change in the second half but there is still the rumor floating around that Lewis will retire after this season. I personally do not believe this and feel like Lewis is determined to win another championship to make him the record champion. I think that everybody wishes to see him next season in a very competitive Silver-Star and is hoping for another tense title race between him and Verstappen.
Moving on from the drivers to the management. One of the biggest disappointment is defiantly Ferrari, not because they created a poor car but because of their performance off-track. It is only fair to assume that Mattia Binotto, team principal of Ferrari, will have a hard time to stay in his position if the clown-show continues. They defiantly have a title winning car on the track but are constantly shooting themselves in their own knees strategy wise. It is no wonder that their strategy department has become a meme in the F1-community. Maybe it is time to make some changes in this direction as well.
Published by ga38jem on
Sports Talk Social
On 17th August 2022
---
---