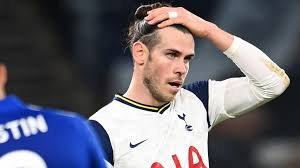 This season, Gareth Bale has been loaned out from Real Madrid to Tottenham. However, Bale himself has no plans to stay at the Premier League club when the loan ends this summer.
In an interview with Wales Online, Bale has said the following:
The main reason I have been taken to "Spurs" this season is that I want to play football first and foremost, but also to get into the European Championship finals in combat form. The plan is to play this season at Spurs, and then after the European Championship finals I still have a year left on my contract with Real Madrid. My plan is to go back. Further on, I have not planned to be honest.
Real picked up Bale from Tottenham in the summer of 2013 for 100 Million, which at the time made Bale the most expensive football player in the world.