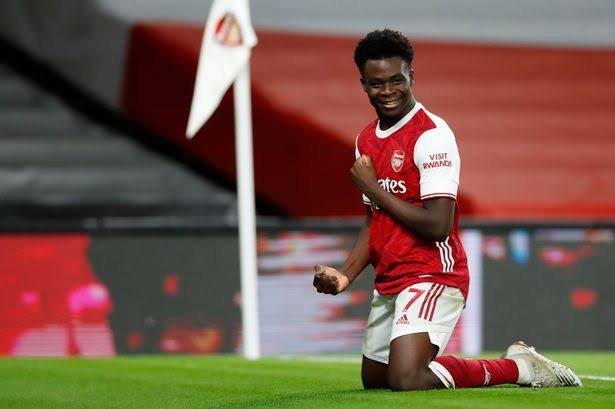 IMAGE
Arsenal's 19-year-old wing player, Bukayo Sako, has, after continuous good play by the Gunners, played his way into the heat of the English national team, where national team manager, Gareth Southgate, has called up the young Englishman to strengthen the offensive against San Marino, Albania respectively, and Poland. However, Saka must sigh long after playing Thursday's match against San Marino, as Saka is suffering from a hamstring injury, which he suffered in the 2-1 victory over Tottenham.
Saka is still staying with the Arsenal staff, who are trying to get the Englishman ready to play again, who seems to be improving when he last got 74 minutes of playing time against West Ham. This therefore means that Saka will not completely slip out of the England squad, as Southgate hopes to make the wing player available against Albania and Poland.
The fast wing made his debut for England's national team in October, and can boast four appearances for 'The Three Lions', where he was used to a greater extent in unfamiliar defensive roles.