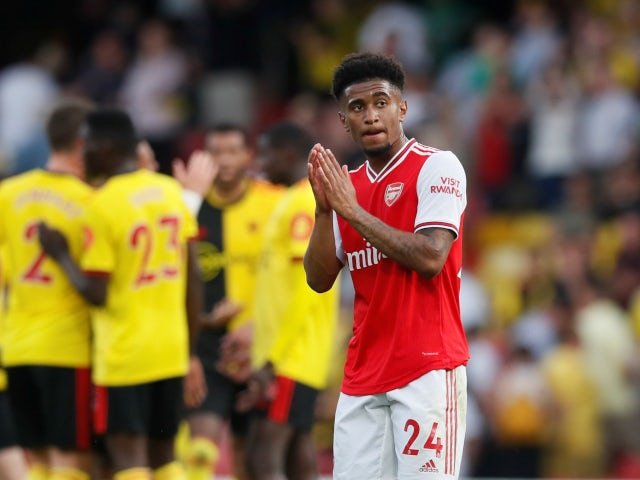 IMAGE
Already as a 17-year-old, Reiss Nelson made his debut for Arsenal in the Europa League, and at the time, Arsenal fans had high hopes that Nelson would be the man of the future at Arsenal. The following season it became a loan to Hoffenheim, where the then 18-year-old Englishman impressed with great goals and stable play.
Here, a few years later, however, things have not gone as Arsenal had hoped. This season, there have only been two appearances in the Premier League for Mikel Arteta's team, and the competition for the edge positions is great, and Nelson has to look far for fixed playing time.
Now, according to the Mirror, it has also emerged that Arsenal should be ready to let the 21-year-old winger leave the London club this summer. Arteta has even stated that it was the plan that Nelson should be loaned out in the past winter transfer window, but the right match did not come.
With similar players like Bukayo Saka, Gabriel Martinelli and Nicolas Pepe at the front of the hierarchy, a parting with "The Gunners" could well seem to become a reality. The interest in 21-year-old Nelson should also be there, as he is still considered a player with great potential who just has not had it redeemed at Arsenal.