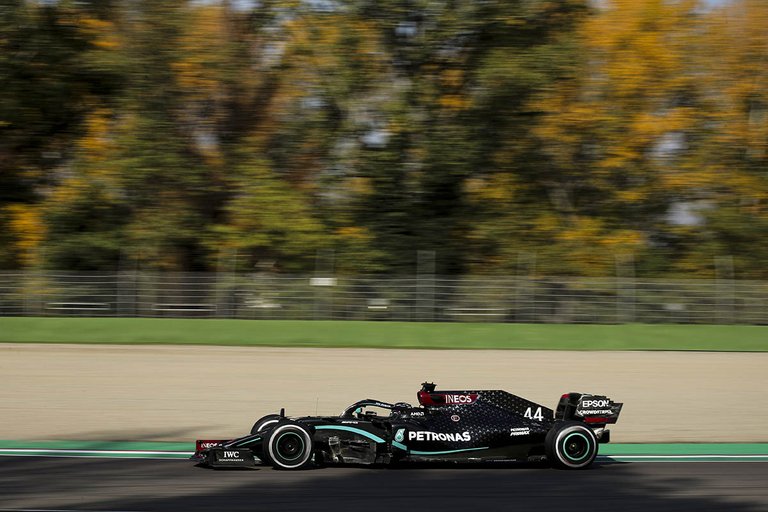 It is difficult to imagine how many victories Lewis Hamilton can achieve. It will undoubtedly exceed a hundred next year and it will be very difficult to imagine someone who can snatch this record from him. As well as the pole position achieved.
It was on June 10, 13 years ago, when the British driver achieved his first victory in Formula One by winning at the Gilles Villeneuve circuit in Canada.
That June 10, marked by the shocking accident of Robert Kubica (whose result for the Polish racer was truly miraculous), began one of the most successful stories in Formula 1.
And yet this mass idol does not have the fair recognition in his native country, the United Kingdom.
It is little less than incomprehensible that this story of personal improvement, of successes at the highest level of world motor racing, is only beginning to be recognized now, when Hamilton's sporting achievements are indisputable.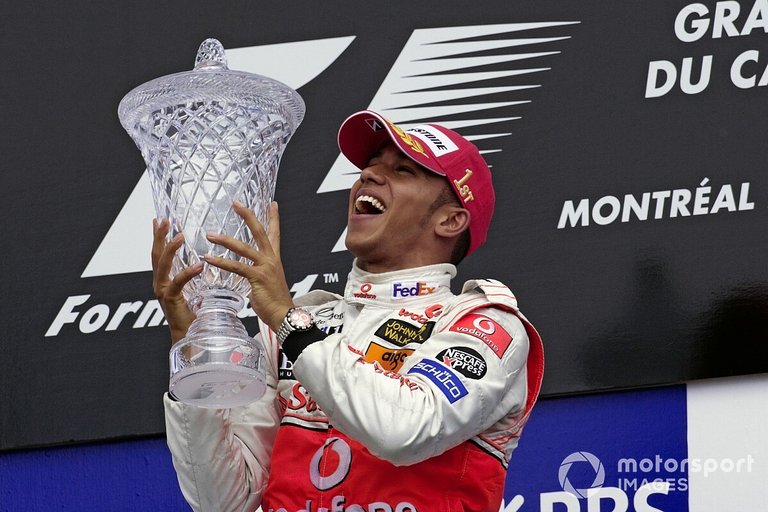 The race.
Hamilton reached 93 victories in Formula One after beating Emilia Romaña on the Italian circuit (another new circuit due to the COVID-19 coronavirus pandemic to be able to compete in all the GPs predetermined by regulation) by 5.7 seconds to his teammate Valtteri Bottas.
Australian Daniel Ricciardo finished third in his Renault to take the podium for the second time this season.
At the start of the race, Hamilton was overtaken by Max Verstappen, who then dropped out with 11 laps remaining due to a puncture in his right front wheel.
The Briton was left spinning on the track when all the other drivers entered to change tires and this allowed him to accumulate a sufficient advantage to enter the pits with the virtual safety car and retain the first position.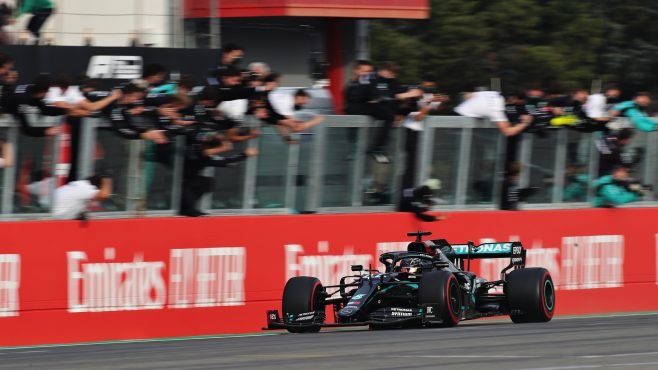 Es difícil imaginar a cuántas victorias podrá llegar Lewis Hamilton. Sin lugar a dudas superará el centenar el añ próximo y va a ser muy difícil imaginar a alquien que pueda arrebatarle este récord. Como asimismo el de las pole position conseguidas.
Fue un 10 de junio de hace 13 años cuando el piloto británico consiguió su primera victoria en la Fórmula Uno venciendo en el circuito Gilles Villeneuve de Canadá.
Aquel 10 de junio, marcado por el estremecedor accidente de Robert Kubica (cuyo resultado para el corredor polaco fue verdaderamente milagroso), empezó una de las historias más exitosas de la Fórmula 1.
Y sin embargo este ídolo de masas no tiene el justo reconocimiento en su país natal, el Reino Unido.
Resulta poco menos que incomprensible que esta historia de superación personal, de éxitos al máximo nivel del automobilismo mundial, apenas empiece a ser reconocida ahora, cuando los logros deportivos de Hamilton son indiscutibles.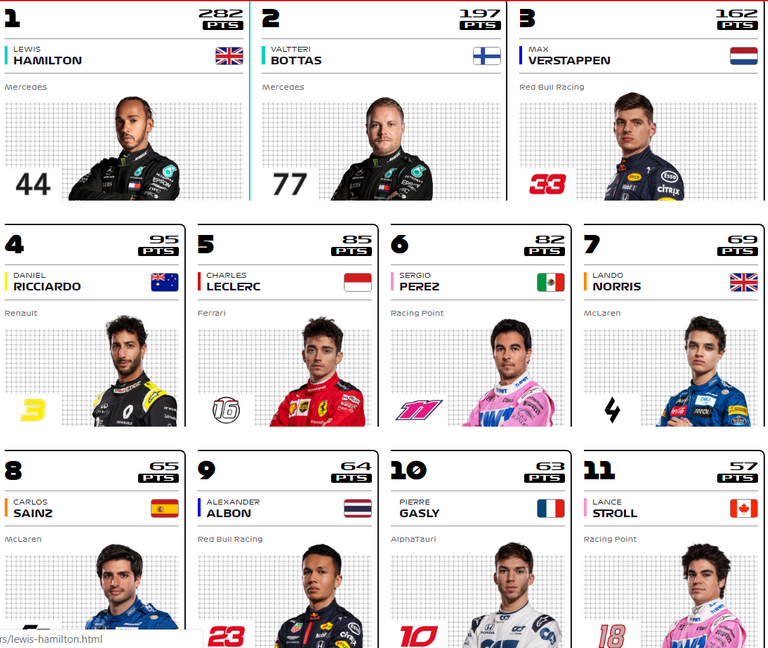 La carrera.
Hamilton llegó a 93 victorias en la Fórmula Uno tras superar en el circuito italiano Emilia Romaña (otro circuito nuevo a causa de la pandemia de coronavirus COVID-19 para poder disputar la totalidad de los GP predeterminados por reglamento) por 5,7 segundos a su compañero de equipo Valtteri Bottas.
El australiano Daniel Ricciardo quedó tercero con su Renault para subir al podio por segunda vez en la temporada.
Al inicio de la carrera Hamilton fue superado por Max Verstappen que luego abandonó cuando faltaban 11 vueltas a causa del pinchazo de su rueda delantera derecha.
El británico se quedó girando en la pista cuando todos los demás pilotos entraron a cambiar neumáticos y esto le permitió acumular una ventaja suficiente para entrar en boxes con la virtual safety car y conservar la primera posición.