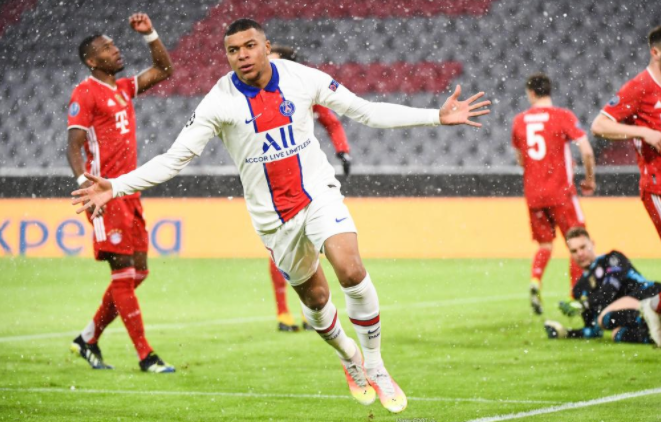 Results:
*Champions League - Last 8th - First Leg *
Bayern Munich 2 - 3 Paris-SG
Oh boy ! That was unexpected with the incredible form Bayern is in, they look invincible.
But last night it went wrong for them, not that 2-3 is a horrible result but it's not good for sure.
Navas has been brilliant and Mbappé right on target (he could have scored one more).
Second leg is going to be an astonishing game, Bayern is coming to Paris for nothing but a win !
French Cup - Last 16th
Monaco 0 (5) - (4) 0 Metz**
Canet-en-Roussillon 1** - 0 Boulogne-sur-Mer
After ousting first division Marseille, Canet-en-Roussillon is going through an upper division club and are qualified for the last 8th !
We love those "Petit Poucet" stories in French Cup ;)
Rumilly Vallières 4 - 0 Le Puy
Plenty of goals between those 2 teams from 4th division.
Le Puy collapsed after a penalty kick scored at the 83th minute and conceded 2 more before the end of the game.
Saumur 1 - 2 Toulouse
Saumur got some hopes during the game but the second of Ligue 2 is in a very good form and didn't let the qualification slip.
Châteaubriant 0 - 1 Montpellier
No surprise here, Ligue 1 club is going through with a single goal from Mollet (62').
Sedan 0 - 1 Angers
Not much to see or say here.
Next games on Thursday 8th March:
French Cup - Last 16th
Red Star- Lyon