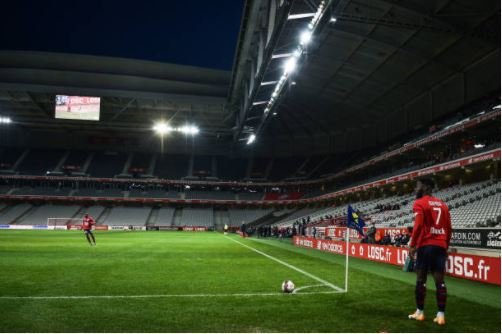 Results:
Ligue 1 - Playday 25
Paris-SG 2 - 1 Nice
The best operation of the weekend is awarded to PSG, the only winning team amongst the top 4.
That would reassure them before Champions League game against Barcelona on Tuesday.
Lille 0 - 0 Brest
After 6 wins a row Lille is stopped by Brest after a no goal game.
Lille stays top 1 but with a single point above PSG.
Lyon 1 - 2 Montpellier
Montpellier has ended Lyon 5-win streak. Not a good timing during the league title race.
Lyon lost home and away against Montpellier this season.
Monaco 2 - 2 Lorient
Monaco snatched a point for the draw in extremis !
A double of Ben Yedder answered another double from Moffi for Lorient.
Reims 1 - 1 Lens
Lens deserved better than a draw but couldn't finish properly.
Plus they had a goal ruled out for offside.
Dijon 0 - 2 Nîmes
Game against the 19th and the 20th of the league and a 6th lose in a row for Dijon which is staying last.
Angers 1 - 3 Nantes
Finally a win for Nantes ! The funny thing is they waited for Domenech to be fired to do that :D
The new headcoach, Kombouare is a very good one and should be able to save Nantes from demotion.
Rennes 0 - 2 Saint-Étienne
Rennes was hot earlier this year and could hope to challenge the top 3-4 but after 4 games without a win...
Saint-Étienne on the other hand might have saved themselves from the demotion with this important win.
Metz 1 - 2 Strasbourg
A double from Thomasson (33', 84') with an unexpected win against Metz.
Bordeaux 0 - 0 Marseille
6 points earned within the last 9 games, difficult to do worse for a team still competing for the title at the end of 2020.
Add to that 2 direct red cards in 5 minutes (55', 59') and you have a recipe for a nightmare.
Next games on Tuesday 16th February:
Champions League - Last 16th - First Leg
Barcelona - Paris-SG