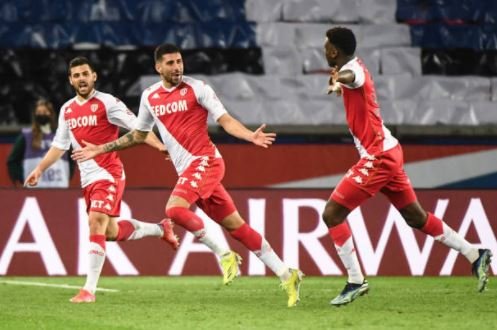 Results:
Ligue 1 - Playday 26
Lorient 1 - 4 Lille
Lille acting as the boss of the league !
Ok Lorient is deep in the rankings but Lille claimed back the top spot with class.
Paris-SG 0 - 2 Monaco
PSG losing in Ligue 1 is always a bit of surprise, but Monaco is too hot to handle for months now.
11 games in a row without defeat (9 wins/2draws) and Monaco is now trailing 2 points behind PSG.
Lens 2 - 1 Dijon
Lens won against the last of the league and is now 5th, spot giving them an entry for the Europa League.
Montpellier 2 - 1 Rennes
Both clubs are following a very opposite path.
Rennes with 3 defeats in a row, Montpellier 4 without losing.
That brings them at the door of the Europa League qualification.
Nîmes 2 - 0 Bordeaux
Bordeaux is in crisis and supposedly players are not enjoying playing together.
5 defeats in 6 games, hard to do worth.
Strasbourg 0 - 0 Angers
Nothing to see ! Next !
Nice 1 - 2 Metz
My "favorite" club is struggling this year and is falling to the 16th spot in the league.
Come on "les aiglons" !
Next games on Wednesday 24th February:
Ligue 1 - Playday 21 (rescheduled game)
Nîmes - Lorient