Newcastle United (The Undergods In The EPL)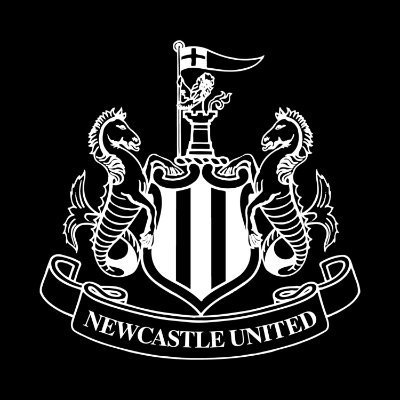 Source
Hello sports fans and football lovers, the long wait will soon be over as the start of the world cup is just one day away, but today I want to look back at a team in the Premier League which I predicted last season will share the spotlight this season in the top four and that team is Newcastle United.
When I saw the news that Newcastle United was being sold to a rich Arab billionaire I just knew the club was going to change quickly in the coming season. I was expecting a lot of new signings in the last transfer window but the new owners still didn't spend much during the window.
They got a few players, Alexander Isak who was the main man in his former club Real Sociedad in Laliga was bought for 70 million euros, Sven Botman a central back from Lille in Ligue 1 37 million euros, Matt Targett a left-back from Aston Villa for 17.5 million euros and my favorite Nick Pope a goalkeeper from Burnley for 11.5 million euros.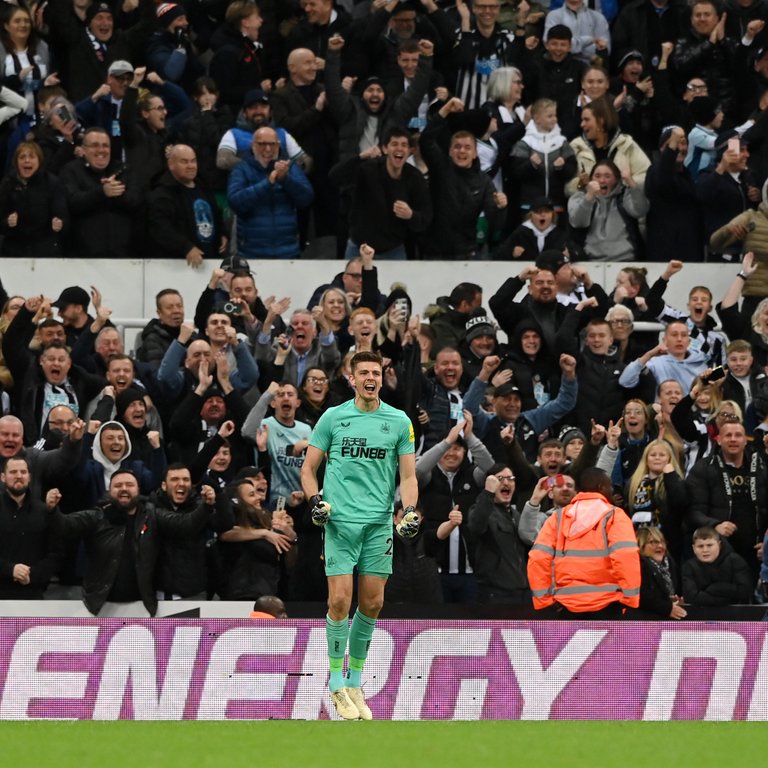 Source
I choose Nick Pope as my favorite because he has been outstanding this season in the Premier League. In 15 appearances for Newcastle, Nick Pope has conceded 10 goals and has kept 7 clean sheets and out of 54 shots he has 43 saves now which is a huge record for the Englishman, his brilliant goalkeeping skills have earned him a spot in England national team which are already in Qatar for the world cup.
I am sure Southgate will give Nick Pope a chance to show what he is made of on the goal line, it is good money spent for Newcastle because they are seeing the results and I hope Nick Pope keeps this form up, to me, he is one of the best goalkeepers right now in the Premier League this season.
Another Newcastle United player called up by Southgate(England Coach) is Callum Willson, the Newcastle United forward who has also been impressive this season in the EPL. The Englishman has scored 6 goals and provided 2 assists in his 11 appearances this season for Newcastle, looking forward to seeing what he will bring to the England squad in the world cup.
Newcastle United is sitting in the third spot in the EPL table with 30 points, they are 2 points down from Manchester City and 7 points down from league leaders Arsenal. Eddie Howe( Newcastle United manager) has done a great job since he took over last season, he is not one of the top managers in football but I can say he is doing the job at Newcastle United.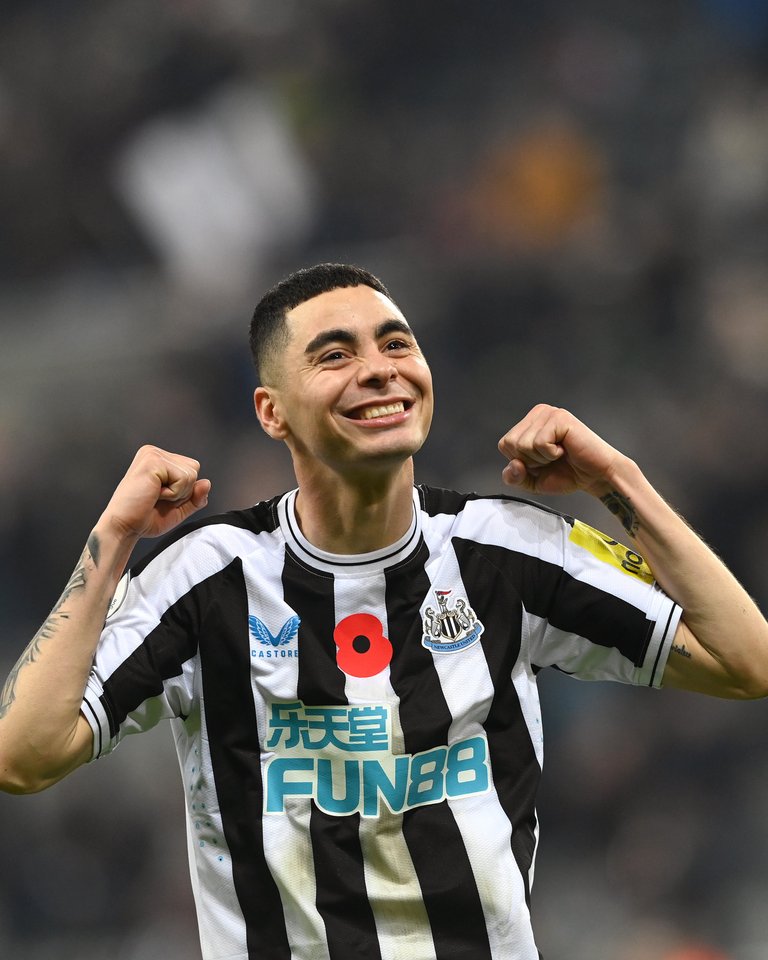 Source
I can't forget Miguel Almirón while talking about Newcastle, the guy has been on fire this season, in 15 appearances he has scored 8 goals and provided 1 assist, this season has to be his best season and it's not over yet. The last season for Miguel Almirón was his worst, in 30 appearances he scored 1 goal and provided zero assists.
I think we can all agree Newcastle United has what it takes to finish in the top four, it's still a long way but I still think they will finish in the top four and play in the Champions League next season. I may be wrong, but we will have to wait and see how they progress next year.
So guys that will be all for now, thanks for stopping by.
---
---