ENGLISH FA CUP SEMIFINAL ANALYSIS: Leicester City vs Southampton: Who joins the Blues in the FA Cup Final, the Foxes or the Saints?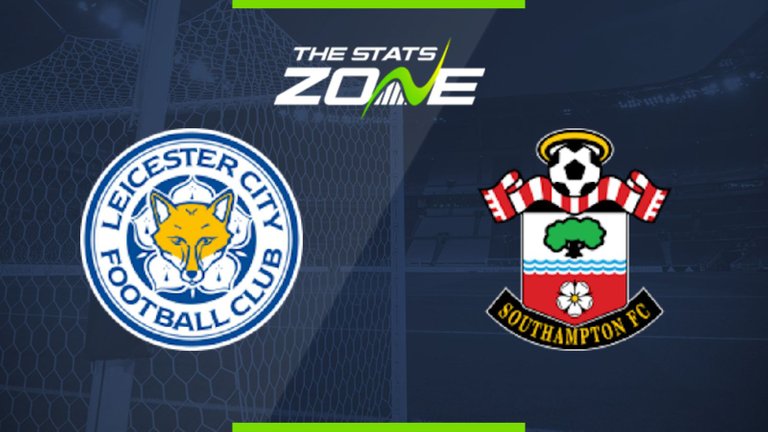 Source
With Chelsea already through to the FA Cup final after their 1:0 victory over Manchester City in an entertaining Semifinal game, everyone's attention is now shifted to the 2nd Semifinal tie which is to decide who will take on the Blues in the FA Cup Final as Leicester City face off against Southampton.
I bet you would never have predicted any of these 2 sides getting this far at the beginning of this competition, Southampton in particular.
But here they are, facing off against each other, with a sure fact that 1 of them will be playing in the FA Cup final.
The big question before us is, which of these 2 sides will be playing in the Final, Brendan Rodger's Leicester City or Ralph Hasenhuetti's Southampton?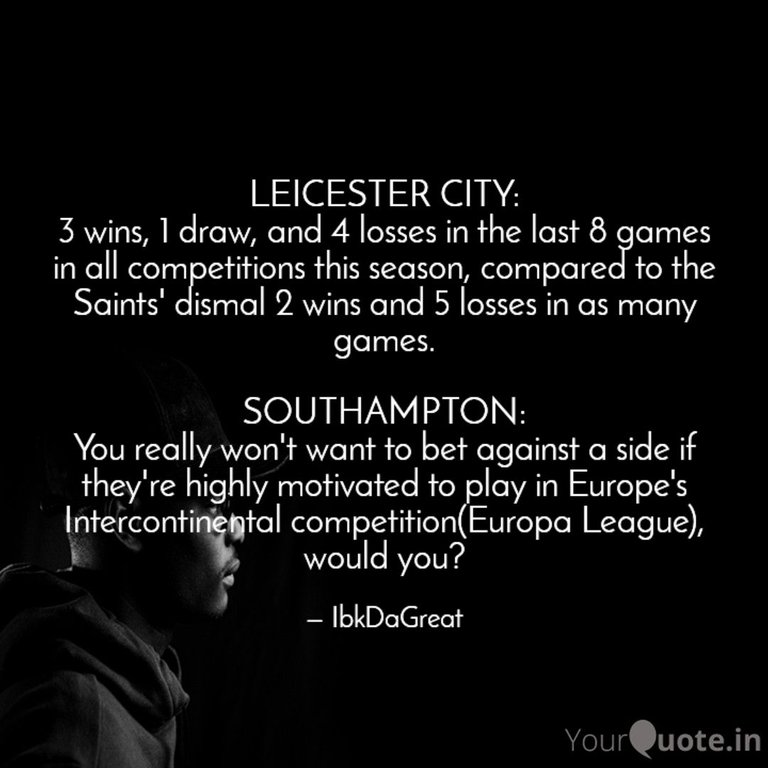 Source
Let's take a look at some stats/facts favoring both sides getting to the final, shall we?
LIECESTER CITY:
The first stat favoring the Foxes is their slightly better results against the Saints in the last 8 meetings between both sides.
They've won 4, drawn 1, and lost 3 in these 8 encounters.
A fair advantage for Brendan Rodger's men, isn't it?
Although both teams have been pretty unimpressive in their last 8 games, the Foxes results have been pretty better compared to the Saints'.
They've managed 3 wins, 1 draw, and 4 losses, whilst the Saints can only boast of 2 wins and no draw in as many games.
Another good stat for Brendan Rodger and his men, isn't it?
Moving on to Ralph Hasenhuetti's Saints,
SOUTHAMPTON:
We might not have major stats backing up the Saints getting a win in this game, but you really won't want to bet against them if they're highly motivated to get a Europa League spot.
Do you know the winner of the FA Cup automatically get an Europa League spot?
And with the Saints not certain of getting a Top 6 finish, winning the English FA Cup is the only way they can get to play in the Europa League next season.
Don't you think they might just get that win if they are motivated enough?
We've also seen the Saints send off the likes of Arsenal and Wolverhampton Wanderers in this competition, then losing to both teams in the EPL some few days later.
This could also boost their morale a bit if combined with the first stat written in their favor, isn't it?
CONCLUSION:
The stats before us favors Brendan Rodgers men joining the Blues in the FA Cup final.
However, don't underestimate a team that has all to play for especially when they have an automatic Europa League spot awaiting them at the end of the tunnel.
Feel free to make your thoughts and predictions known, they will be hugely appreciated.
Love always from your Football Analyst and Writer, IbkDaGreat.
---
---