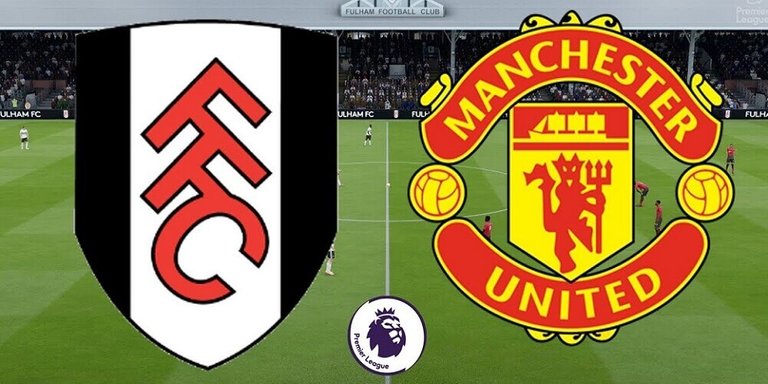 Source
EPL Matchday 19 continues with 2 more games going down tonight, Manchester City vs Aston Villa, and Fulham vs Manchester United. Both Manchester teams will be seeking to grab wins in this game knowing fully well how important a win is. For City, a win in today's game continues to depicts them as incognito league leaders considering the fact that they still have a game in hand, whilst United know a win will place them back as league leaders following Leicester's victory over Chelsea and it also gives them(United) a huge fighting chance for the league if peradventure, City win their outstanding games. However, I will be analyzing only the game between Fulham vs Manchester United to make this article as short as possible for my esteemed readers.
Fulham's tough EPL schedule continues as they welcome the red devils to Craven Cottage after they played Southampton, Tottenham Hotspur, and Chelsea in their previous 3 games. They were however unfortunate to lose against Chelsea in a game that saw them play with a 10 men for more than 46 minutes of the game. I bet they will be seeking to get back to winning ways if they really want to leave the relegation zone, however, securing that win against a United side whose 1st position is under huge threat will definitely be a daunting task for the Lillywhites.
With no disrespect to Scott Parker's Fulham, I think a draw is the best they can get against Ole's United, and as usual, I have my stats to back these outcomes.
Starting with why I think a draw is possible.
Fulham's Current Performance:
This is the only reason why I think they, Fulham, can get a draw as aside their unlucky defeat to Chelsea, they have been able to get well deserved draws in 5 of their previous 6 games, 3 of which were against top sides like Liverpool, Southampton, andTottenham Hotspurs. Let us not forget that United have also been kind of sloppy in front of goal in recent games, scoring just 2 goals in their last 4 games in all competitions. I will not be suprised if this match ends in a draw.
Overall Performance This Season:
United sitting at 2nd position on the EPL table currently with a game at hand is no fluke considering how well they have transformed since their scandalous 1 nill loss to Arsenal as far as the EPL is concerned, managing a run of 14 EPL games without experiencing defeat. What an amazing stat for the red devils you want to say. Fulham on the other hand sit at 18th position, managing a meager 2 wins and 6 draws in 17 games. Aside their, Fulham, recent impressive runs of draws, I can bet they do not stand a chance against United.
Head To Head:
Definitely the strongest stat in favour of United getting a win I must say. The last 8 meetings between these sides have ended in 1 draw and 7 wins for the red devils, that should be about 95% victory you want to say. And all 3 meetings at the Craven Cottage in these 7 games had all ended in victory for the red devils. I bet they(United), will be going into this game with high spirit and morale boost, knowing fully well that the odds are very much on their side.
Another important factor is "drive", I believe both teams have huge drive for a win going into this game. United know fully well that a win is the only sure ticket for them to get back to first position, whilst Fulham also know that a win guarantees how soon they can leave the relegation zone. This fact points more towards a draw. But in all, I think a draw or win for the red devils are the possible outcomes in this game.
Feel free to drop your opinions and comments, they will be greatly appreciated.
Much Love from your Football Analyst and Writer, IbkDaGreat.