EPL MATCHDAY 20 ANALYSIS: TOTTENHAM HOTSPUR VS LIVERPOOL. Can Jose Mourinho's men take advantage of Liverpool's poor run of games?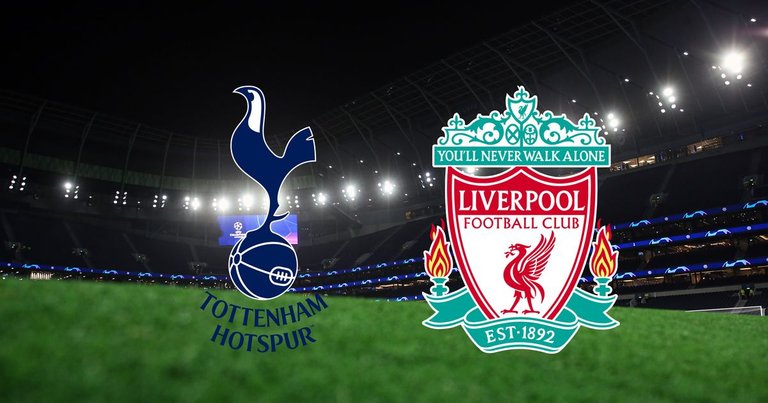 Source
The last game in relations to the EPL matchday 20 comes to an end today as Jose Mourinho's Tottenham Hotspur welcome Jurgen Kloop's Liverpool to the Tottenham Hotspur stadium.
With West Ham United currently occupy 4th position, both Spurs and the reds know a win tonight will see the winner occupy 4th position, although, a draw in this game would still see Liverpool occupy that position tentatively thanks to a superior goal difference over West Ham United and Everton, if the latter wins. However, I bet both teams will be going for a win instead as a win for Tottenham will ensure they get a hold of 4th position providing them with better point advantage if they win their outstanding game, whilst Liverpool know a win for them will ensure they sit above Spurs even if the latter gets to win their outstanding game. A crucial game for both teams you want to say.
I bet many EPL football lovers will be tipping Tottenham to come out victorious in this game considering Liverpool's poor run of games lately, which is very much okay, however, as usual, I will be dropping my stats to back both teams up, from which you can combine with what you have, and make your decision.
TOTTENHAM HOTSPUR:
I will definitely be going with the most obvious stat that supports Jose Mourinho's men, and that is their better recent overall performance over the red devils. Spurs have being awesomely impressive in their' last 6 outings this season in all competitions , winning 5 and drawing 1, whilst Livwpool, in contrast, have been able to manage just 1 win, drawing 2, and losing a whooping 3. I bet Tottenham will be fancing the idea of getting 3 points from a long time "thorn in the flesh", Liverpool side just as Southampton and Manchester United have done.
Another subtle stat is Tottenham's counter attacking style of play with Hueng Min Son and Harry Kane spear heading it, definitely, Liverpool will be having a lot on their plate if both players are giving too much space as we have seen them do against Manchester United and Manchester City.
Unfortunately, these 2 stats are the only 2 that points towards Spurs getting a win for me.
LIVERPOOL:
Although the red devils have not being spectacular in their recent run of games in all competitions, I really don't think Spurs have been spectacular as well as long as the EPL is concerned, managing 2 wins, 3 draws, and 2 losses in their last 7 EPL games with all 2 of these loses coming against top teams such as Leicester City and today's opponent, Liverpool. I bet the reds will be seeking to pounce on this not too impressive Tottenham displays.
Another stat which is definitely Liverpool's strongest in getting a win is their amazing head to head dominance over Spurs. The last 6 meetings between these 2 sides have all ended in favour of Jurgen Kloop's men, I bet this will give a huge psychological boost to the red who will be seeking every means possible to get back to winning ways.
A draw could also be the possible outcome of this game which would be a fair result for both sides at least, but I know a win is all that matters to both teams. On a lighter mood, I bet Jose Mourinho will be looking forward to getting a revenge after the reds put an end to Spurs short spell at the top of the EPL table.
I am definitely expecting a fast pace game today, and I hope we get it.
Feel free to drop your opinions and comments, they will be greatly appreciated.
Much Love from your Football Analyst and Writer, IbkDaGreat.
---
---