EPL MATCHDAY 21 ANALYSIS: Arsenal vs Manchester United. Can the red devils maintain their unbeaten away record against the Gunners?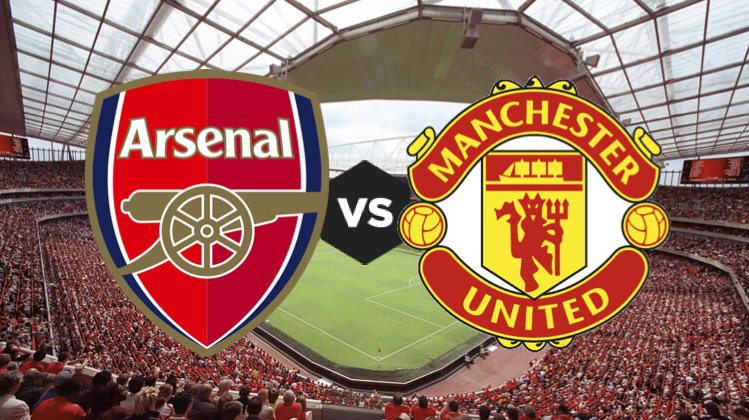 Source
EPL matchday 21 begins today with 6 games going down: Everton taking on Newcastle United, Crystal Palace hosting Wolverhampton Wanderers, Manchester City versus Sheffield United, West Bromwish Albion against Fulham, Arsenal hosting Manchester United, and lastly Southampton taking on Aston Villa.
Although, I have decided to write on just one of these games so as make my article is as short as possible for my esteemed readers, 4 of these 6 games actually caught my attention: The bottom of the table fight between West Bromwish Albion and Fulham, impressive sides of both Southampton and Aston Villa taking on each other, Manchester City taking on Sheffeild United, I bet everyone, especially Manchester United fans, will be watching this game to see if Sheffield can repeat the performance they put up against the red devils during the midweek games, and lastly, the game between Arsenal and Manchester United. Choosing one of these 4 mouthwatering game was definitely a difficult task for me.
However, the game between Arsenal and Manchester Ubited actually got my attention the most due to some good stats and records that could be broken. Let's analyze this game, shall we? After which, you can choose whichever team you think will get a win in this game.
ARSENAL:
After Manchester United's stunning loss to Sheffield United, it could easily be said that the Gunners have a better run of games in the EPL in both teams last 7 games, with the Gunners winning 6 and drawing just 1, compared to the red devils collection of 5 wins, 1 draw, and 1 loss. I bet Mikel Arteta and his men will be looking forward to improving on this little piece, but cherishable, record of 7 unbeaten games in the EPL.
Moving straight to the 2nd stat that favours the London outfit to get a win over Manchester United is their superior "Head to Head" in their last 4 meetings. It might actually be shocking to many, but the Gunners have actually defeated the red devils in 3 of these 4 meetings, with the remaining one ending in a draw. The Gunners have also chipped in a total of 6 goals and conceded just 1 in these 4 games. I bet they, Arsenal, will be fancing improving on this record as well.
MANCHESTER UNITED:
Although the red devils have been poor playing at home this season, they however hold a record of 17 EPL games in the EPL without suffering a defeat which started when they got a 2 nil victory over Chelsea at Stamford Bridge last year February. This will definitely be huge morale booster for the red devils as they go into this game after their shocking loss to Sheffeild United.
Another stat most people might be looking at, although, I will be counting very little, in favour of the red devils is thejr "Overall Performance In the EPL". The red devils currently sit in 2nd position with a whooping 10 points gap difference seperating them from 9th placed Arsenal, this will definitely give a good psychological morale to Ole's men as well, however, i feel they will need to be wary of Arsenal's current run of 7 unbeaten EPL games.
Yes, I have actually got a funny stat that I think Arsenal fans might be glad to hear and hope it comes through. It is none other than the recent pattern of decline by teams that actually got knocked off the summit of the EPL table after occupying it for some time, I think It all started with Everton, but I am very much sure of both Tottenham and Liverpool. Tottenham occupied EPL's top spot for a good number of weeks, but they experienced some rapid decline down the EPL table after some poor run of games just after being knocked off the summit of the EPL table by Liverpool. Liverpool also had the same fate after they failed to get back top spot from Manchester United when they hosted the latter at Anfield, and within a twinkle of an eye, they slipped down to 4th position. With the red devils now down to 2nd position after their lost to Sheffield United, will the same fate that befell both Tottenham and Liverpool also befall them? Well, today's game will definitely give us an hint on that if they lost to Arsenal.
I will however not be suprised if this game ends in a draw as both teams will have their records kept intact. A fair one you want to say. I just hope we get an entertaining game between these 2 sides.
Feel free to drop your opinions and comments, they will he greatly appreciated.
Much Love from your Football Analyst and Writer, IbkDaGreat.
---
---