EPL MATCHDAY 30 ANALYSIS: Manchester United vs Brighton and Hove Albion. Can the Red devils make it 3 wins over the Seagulls this season as they seek to get back to winning ways?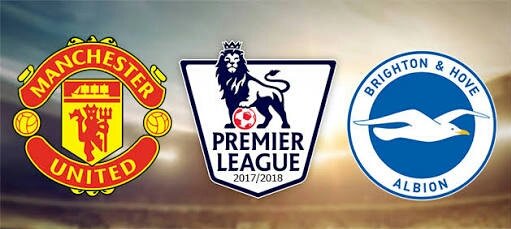 Source
Moving on to Day 2 of Matchday 30 in the EPL with 4 more games set to go down today.
Southampton host Burnley, Newcastle take on Tottenham Hotspur, Aston Villa face off against Fulham, and Manchester United welcome Brighton and Hove Albion.
No doubt about it, you could outrightly guess which game would be our focus for today's analysis without having to think twice as we all want to see how Manchester United would respond to their FA Cup defeat to Leicester City before the International break.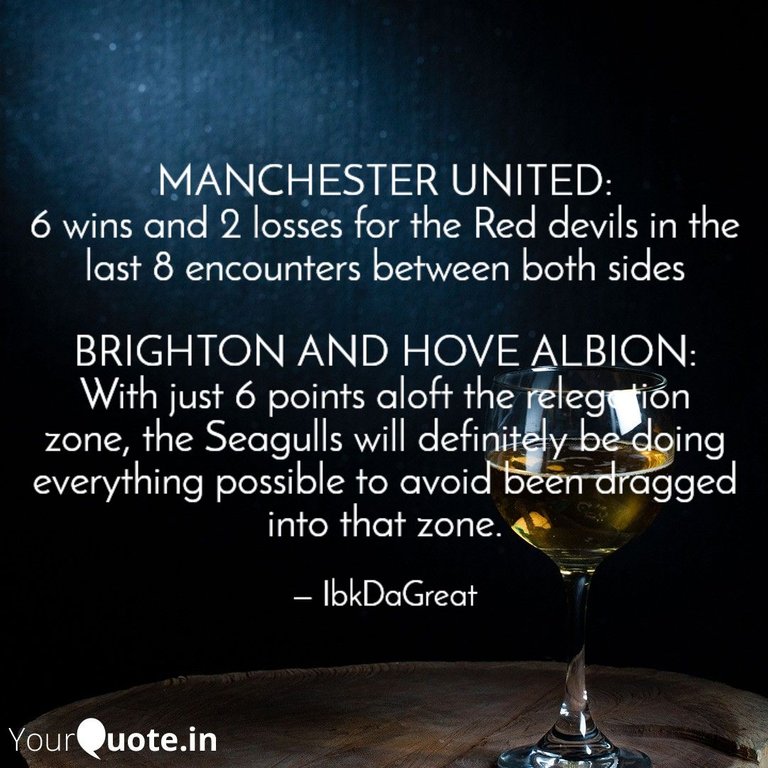 Source
Let's proceed to the analysis fully as we look at the home team first, shall we?
MANCHESTER UNITED:
No doubt about, the Red devils' better results in their last 8 games compared to the Seagulls is one stat that tilts this game in their favor.
They've managed 3 wins, 4 draws, and 1 loss in contrast to the Seagulls who have 2 wins, 2 draws, and 4 losses in as many games.
A huge 1 for Ole Gunnar Solskjaer and his men, isn't it?
The Red devils' near perfect dominant "head to head" results over the Seagulls in the last 8 encounters between both sides in all competitions is another stat that further tilts this game in their favor.
They've managed a massive 6 wins and 2 losses in these games, and are currently on a 5 matches winning streak.
Another huge stat for the Norwegian Gaffer and his Red devils.
Okay, let's take a look at the Graham Potter's Seagulls,
BRIGHTON AND HOVE ALBION:
Although the Red devils look to be the outright favorites in this game, that doesn't give them an excuse not to take precautions as they take on the Seagulls.
The Seagulls are just 6 points clear off relegation zone, and this could be reduced to 3 if Fulham get a win over Aston Villa in one of today's early fixtures.
With the above well said, and the Seagull looking to remain in the Premier League, you will agree with me that the Red devils might just be in for a show today.
With the Seagulls having already suffered 2 defeats to the Red devils this season, including one resulting from a controversial "after final whistle" penalty call, you can bet they will be looking to avoid a 3rd defeat at all cost.
This in itself should provide some huge motivation for Graham Potter's men, don't you think?
CONCLUSION:
This is definitely a very dicey one for me, but with the stats above, the Red devils are most likely to make it 3 wins against the Seagulls this season.
But I will also be leaving room for a possible stunner as we saw in the game between Chelsea and West Bromwish Albion yesterday.
Let's get your take on this game, they will be greatly appreciated.
Love always from your Football Analyst and Writer, IbkDaGreat
---
---