EPL MATCHDAY 30 ANALYSIS: Wolverhampton Wanderers vs West Ham United. Can the Hammers keep their hope of a Top 4 finish intact as they take on Wolves?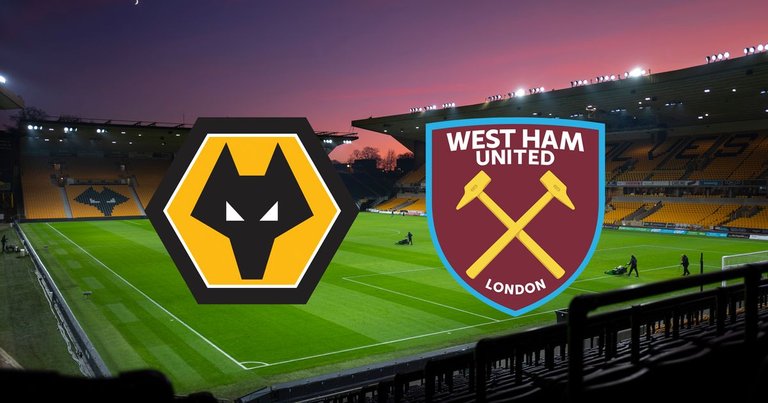 Source
Finally, we've got the last couple of games going down todsy as we call it a wrap for Matchday 30.
Everton host Crystal Palace at Goodison Park, whilst Wolverhampton Wanderers welcome West Ham United at the Molineux Stadium.
2 huge games for both Everton and West Ham United who are very much in the race to secure a top 4 spot.
A win for Everton might not get them into the top 4 at the moment, but they will only be 2 points adrift 4th placed Chelsea, with a game in hand.
Whilst, a win for West Ham United will automatically get them 4th position which is still held by fellow London team, Chelsea.
I believe you've gotten a good intro of how important these games are.
Unfortunately, we will have to stick to one of these games, which will be none other than the game involving Nuno Espirito Santo's Wolves and David Moyes' Hammers.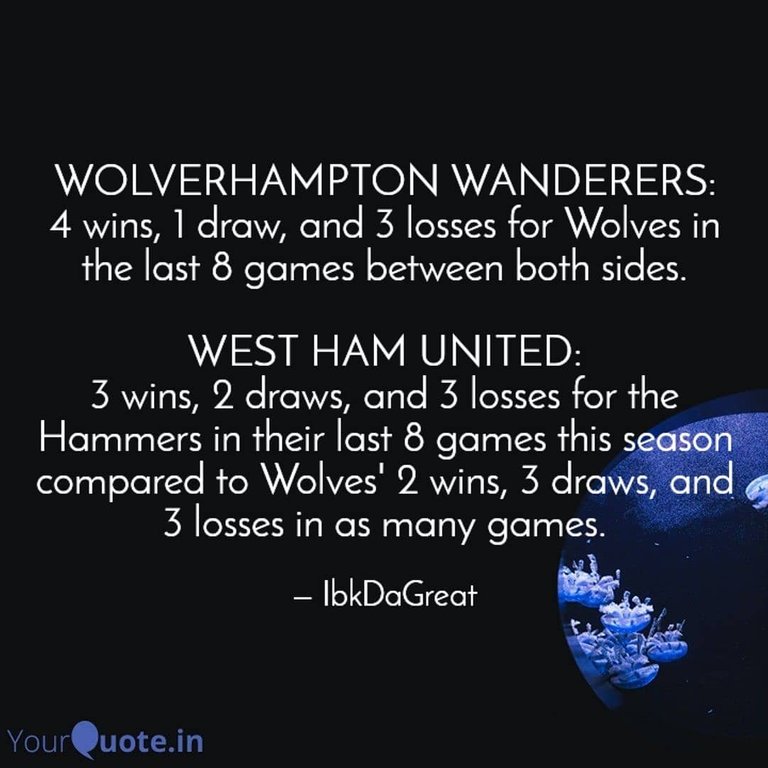 Source
Starting off with the home team as in my usual style,
WOLVERHAMPTON WANDERERS:
Although Wolves have been a bit terrible generally this season, their slightly better "head to head" over the Hammers in the last 8 encounters between both sides should provide some huge motivation for them.
They've managed 4 wins, 1 draw, and 3 losses in these games.
A fair one for Nuno Espirito Santo and his men, isn't it?
Wolves hosting this game is another big stat that tilts this game in their favor considering the Hammers' last 3 visits here.
They, Wolves, have managed to secure 2 wins and 1 draw in these encounters.
This stat is further strengthened by the Hammers' poor results away from home in their last 4 away games this season.
They've lost 3 and drawn 1 of these ties.
A very favorable stat for Wolves, or do you have a contrary opinion?
Moving on to David Moyes' Hammers,
WEST HAM UNITED:
Looking pretty much on the back foot if we are to consider Wolves' stats alone, the Hammers' better results in both team' last 8 games this season is a fair stat that favors them.
They've managed 3 wins, 2 draws, and 3 losses, compared to Wolves, 2 wins, 3 draws, and 3 losses.
A fair one for David Moyes men, isn't it?
I believe You and I are also fully aware that the Hammers need a win to occupy 4th position on the League table.
Don't you think this in itself should be a huge source of motivation for David Moyes and his men to break any stat that might be standing in their way?
CONCLUSION:
Well, I've always been a person of stats, and I believe if a winner emerges, it will most likely be Wolves.
However, I am very much open to some stat shattering result considering the Hammers' impressive pursuit of attaining a Top 4 finish.
Feel free to drop your thoughts, predictions, and anticipated scorelines on this game, they will be hugely appreciated.
Love always from your Football Analyst and Writer, IbkDaGreat.
---
---