EURO 2020 ANALYSIS: UKRAINE VS ENGLAND: Can the 3 Lions make it 3 Consecutive Semifinal appearance as they take on the Blue and Yellow?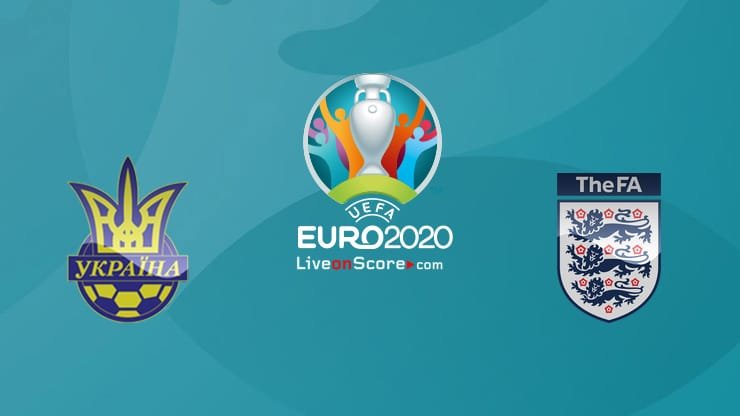 We've got 2 more Quarter Final games going down today to decide which 2 teams will join Spain and Italy In the Semifinals.
Czech Republic will face-off against Denmark whilst Ukraine will take on England in today's remaining fixtures.
However, our attention for today's analysis will be on the game involving Andriy Shevechenko's Ukraine and Gareth Southgate's England.
Let's take a look at stats favoring both sides, shall we?
UKRAINE:
It's been a mixed performance for Andriy Shevechenko's men who were able to survive from their group as "Best Losers" and have so far managed 2 wins and 2 losses in all of their 4 games.
But their narrow 3-2 defeat to the Netherlands and an impressive extra time victory over Sweden says more about how scary the Blue and Yellows might be.
It is very possible England might just be in for a shocker if they take Ukraine lightly don't you think?
Better more is the fact that the last 2 games between both sides have all ended in draws which could give Andriy Shevechenko's men some huge courage going into this game.
Unfortunately, the last time both sides met was as far back as 2013 and we all know how much the English team have improved since then, I hope you got the gist here?
The above will lead us to stats favoring England.
ENGLAND:
If there's 1 other team that have shown massive improvement aside the Red Devils of Belgium, it's none other than the 3 Lions of England.
Their awesome record of 2 consecutive Semifinal appearances in both the 2018 FIFA World Cup and 2019 UEFA Nations League says it all.
And you can bet they will be looking to make it 3 consecutive Semifinal appearances, if not go farther this time around.
The 3 Lions are also the only team yet to concede a goal in this tournament, and even Germany couldn't do anything about that when both sides faced off.
Getting a goal past them will be another huge challenge for the Blue and Yellows don't you think?
England's superior "Head to Head" over Ukraine in their last 5 meetings is also 1 stat that could motivate the former as they go into this game.
They've managed a fair 2 wins, 2 draws, and 1 loss against the Ukrainians
And if we're to consider how much they've improved ever since then, don't you think they stand a very big change of progressing into the Semifinals?
CONCLUSION:
With all we have above, England look very much the likely team to progress into the Semifinals.
However, you shouldn't underestimate Ukraine who are doing well enough under Andriy Shevechenko.
Don't forget we still have the huge game between Czech Republic and Denmark. That game promises to be exhilarating as well.
Feel free to drop your takes on both games, they will be greatly appreciated.
Thanks, and IbkDaGreat Loves You all.
---
---