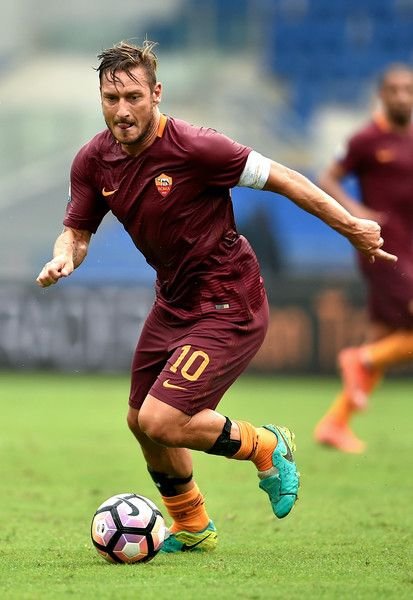 Source
I have got loads of moments in the world of football that makes me feel football could be magical as well eg Jack Grealish using an old boot of his to secure Aston Villa's qualification into the Premier League 2 years ago, Bakayoko promising to tint his hair red if Monaco should win the 2016/2017 ligue 1, of which they did, Liverpool's awesome comeback against Milan at Instabul etc, but one that caught my attention the most was Roma's comeback against Sampdoria after the game was delayed by an hour due to a heavy downpour of rain. The beautiful part was that whilst other players went to get some shade, Francesco Totti, the Italian and Roma legend, stayed out there in the rain, warming up. Just so typical of this football legend.
Prior to this game, Roma had failed to qualify for the UEFA Champions League after they were knocked out in the qualifiers by Fc Porto with a 4:1 aggregate scoreline, they(Roma), had also let slip a 2 nil advantage against Cagliari ending the game in a 2 all draw. I bet this team had enough reasons to be worried.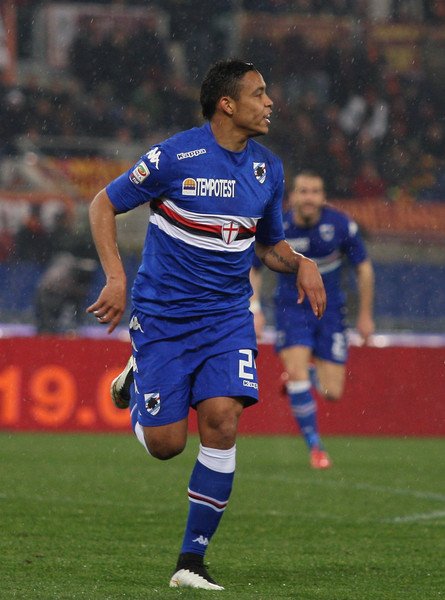 Source
FIRST HALF (ROMA 1:2 SAMPDORIA)
Their worries continued when they went from being a goal ahead in the 8th minute, thanks to Mohammed Salah, to being a goal behind at half time, goals from Luis Muriel in the 18th minute and Fabio Quagliarella in the 41st minute made sure of this.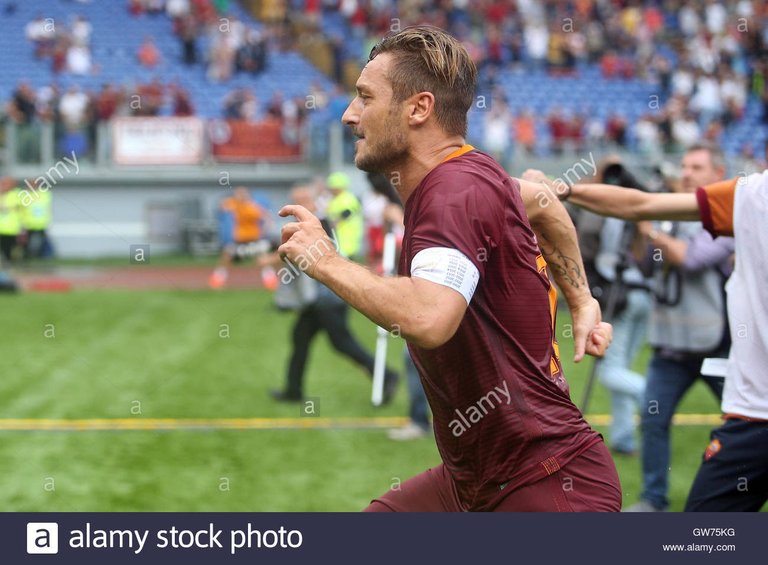 Source
THE RAIN
However, the second half couldn't start as expected due to a heavy rain downpour which started some minutes into the first half break, and rather than joining the other players and technical crew to take shade in the locker room, Totti remained on the field of play, warming up near the flag. One would have thought he(Totti) was practically a joke, well that's just the typical Francesco Totti for you. I bet someone would have said "hey, Totti, you should be resting you know, we are losing at the moment and we will need a lot of energy in the 2nd half if we want to get a draw atleast". What we never knew was that the rain god will smile on him, and help Roma get the victory they so much desired.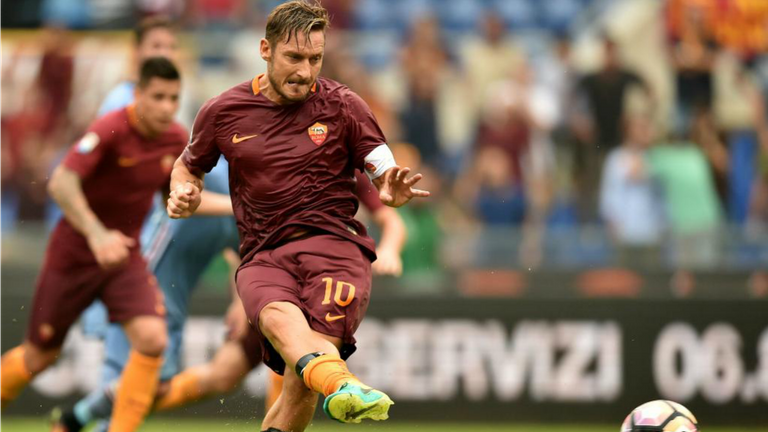 Source
SECOND HALF (ROMA 3:2 SAMPDORIA)
The second half began, and the scoreline remained the same until the 61st minute when Edin Dzeko turned in a sumptuous pass from Totti into the back of the opposition's net.
Roma continued the pressure, and it took Sampdoria's goalkeeper(Emiliano Viviano) 2 moments of brilliance in stopping the in form Salah from getting another goal, therefor, keeping the scoreline at 2 all.
However, it seemed the rain god was very determined in repaying Totti for his half time diligence, as in the 93rd minute, Sampdoria's defender, Skriniar, impeded Dzeko in the penalty area, gifting Roma a penalty which Totti did perfect justice to.
Few minutes later, the game was over, and Roma had won by 3 goals to 2. What an awesome match it had been for the Giallorossi skipper.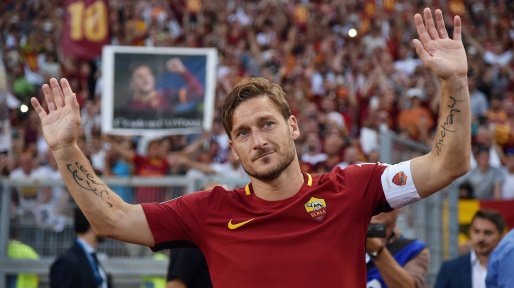 Source
HOW THE SEASON ENDED
Totti guided Roma to a 2nd placed finish in the Serie A, behind in form Juventus, Semi final of the Coppa Italia where they lost to city rivals, Lazio, and the Europa League round of 16 where they lost to eventual semifinalist, Olympique Lyonnais.
Following these achievements, Totti retired from Roma and football(playing) on the 28th of May 2017 after his 786th game for the club putting an end to a stellar 24 years at the club he so much loved.
Feel Free to drop your comments and opinions. They will be well appreciated.
Much Love from your amiable Football Analyst, IbkDaGreat.