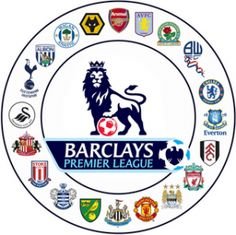 Source
The EPL Table took a massive change at the top after some teams played their/some of their outstanding games. The likes of Newcastle United, Manchester United, Everton, and Tottenham Hotspur fall into the first category, whilst Manchester City and Fulham fall into the latter category.
Let us take a look at how games played by some of these teams have impacted the EPL Table:
MANCHESTER UNITED: Table Leader
The red devils now sit at the top of the table after securing a hard earned 1 nil victory over Burnley at Turf Moor with the only goal coming from Paul Pogba in the 71st minute. United who were joint table leaders with Liverpool on 33 points before this game have now moved up to 36 points, 3 points aloft league arch rivals Liverpool. What a way to go for Ole's boys.
However, their claim to this position will definitely be threatened as they go up against Liverpool this weekend. A massive game you want to say.

MANCHESTER CITY: 3rd Position
Whist City rivals, United clawed their way to 1st position, City moved up to 3rd position with 32 points after yet another routine victory over Brighton and Hove Albion thanks to Phil Foden's goal in the 44th minute there by, increasing their unbeaten run to 14 games in all competitions this season.
The only downside to this game was Raheem Sterling's missed penalty in the 90+3rd minute.
Both sides of Manchester have been the best teams so far, and it is not surprising to see how far they have gone up the ladder.

EVERTON: 5th Position
Another side that have been impressive this season I must say. Carlo Ancelotti's Toffee also moved up to 5th position with 32 points after earning an impressive 2-1 victory over Wolverhampton Wanderers at the Molineux Stadium with goals from Alex Iwobi(6th minute) and Micheal Kean(77th minute) sandwishing Raul Neves 14th minute equalizer. This win ensured they leapfrogged Tottenham and Southampton who are on 30 and 29 points respectively.

TOTTENHAM HOTSPUR: 6th Position
Jose Mourinho's Spurs slipped from 4th position to 6th after playing a 1 all draw against Fulham whilst Manchester City and Everton got a win in their respective games.
Although Spurs gained the upper hand with a goal from Harry Kane in the 25th minute, Fulham got back on level in the 74th minute through Ivan Cavaleiro.
CURRENT TOP 4 TEAMS AND BOTTOM 3
Manchester United sit at the top of the table with 36 points followed closely by Liverpool with 33 points.Manchester City, Leicester City, and Everton all have 32 points, howerevr, ranking them based on goal difference see City sit in 3rd position, Leicester occupy 4th position, whilst Everton stay on 5th position.
Sheffeild United still remain rock bottom of the league table with 5 points despite defeating Newcastle United by a lone goal, their(Sheffeild United) first win of the season. WestBromwish and Fulham also retain their respective positions of 19th and 18th respectively.
HOW THE TABLE COULD LOOK IF ALL REMAINING OUTSTANDING GAMES ARE WON BY AFFECTED TEAMS WITH OTHER FACTORS REMAINING CONSTANT:
MANCHESTER CITY, 1 Outstanding Game: 2nd Position.
ASTON VILLA, 2 Outstanding Games: 3rd Position.
BURNLEY, 1 Outstanding Game: 16th Position.
FULHAM, 1 Outstanding Game: 17th Position.
Feel free to drop your opinions and comments, they will be greatly appreciated.
Much Love from your amiable Football Analyst and Writer, IbkDaGreat.