UEFA EUROPA LEAGUE QUARTER FINAL 1ST LEG ANALYSIS: Arsenal vs Slavia Prague. Can the Gunners put an end to their dismal run of home games as they take on Cervinobili?
~~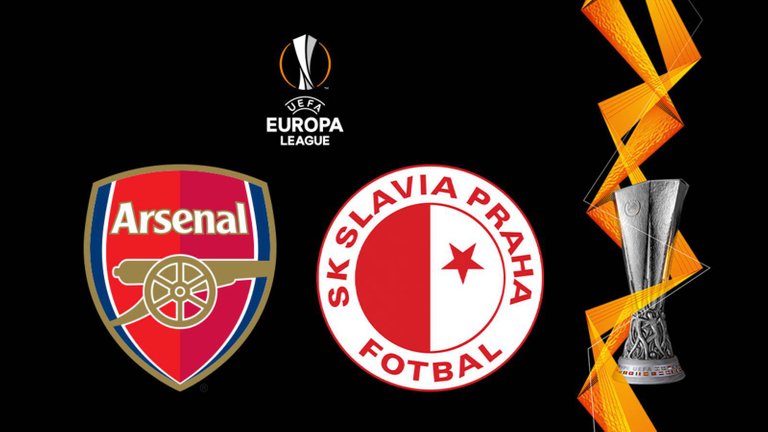 Source
Proceeding to Thursday night football in Europe intercontinental club football competition, yes, the UEFA Europa League.
We will be having all 4 games going down tonight as Ajax take on AS Roma, Arsenal host Slavia Prague, Dinamo Zagreb face off against Villareal, and Granada welcome Manchester United.
However, you will want to agree with me that of these games, the game involving Ajax against AS Roma, and Arsenal against Slavia will most likely be the top games for tonight.
The game between Ajax and AS Roma will be eye catching considering the pedigree of both teams in Europe, whilst the game between Arsenal and Slavia Prague will be another huge focus tonight considering the latter's impressive away performance in the knockout round of this competition.
However, since we can only pick one game for our analysis, our pick will be the game between Mikel Arteta's Arsenal and Jaroslav Tvrdík's Slavia Prague.
Let's progress to the analysis, shall we?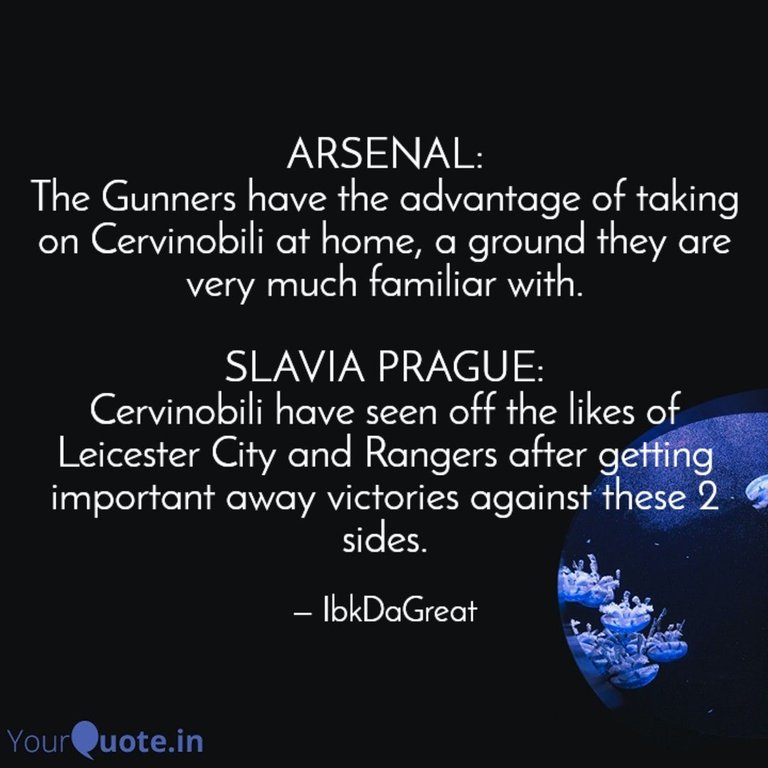 Source
Starting off with the home team:
ARSENAL:
One fact that stands in favor of the Gunners is none other than the fact that they have the advantage of playing at home.
This might not be a huge fact in itself, but it certainly is something, considering that they, Arsenal, have a better understanding of their pitch compared to Cervinobili.
The question before us is if they can make good use of this advantage, do you think they can?
Let's proceed to Jaroslav Tvrdík's Cervinobili,
SLAVIA PRAGUE:
Cervinobili's better results in their last 7 games in all competitions compared to the Gunners is one stat that tilts this game in their favor.
They've managed 5 wins and 2 draws in contrast to the Gunners 3 wins, 2 draws, and 2 defeats in as many games.
A good one for Jaroslav Tvrdík's men don't you think?
A bigger stat that favors Cervinobili is their impressive performance away from home in the Europa League Knockout stages.
They've seen off the likes of Leicester City and Rangers having gotten crucial wins against these opponents on their own Turfs.
With the Gunners dismal run of games at home in their last 2 games which have both ended in losses, Jaroslav Tvrdík and his men might just have gotten a huge boost coming into this game.
CONCLUSION:
Hmm, the major stats here favor Slavia Prague getting the win, but no one should be suprised if Arsenal gets the much desired win.
Let's get your thoughts on this game, they will highly appreciated.
Love always from your Football Analyst and Writer, IbkDaGreat.
---
---