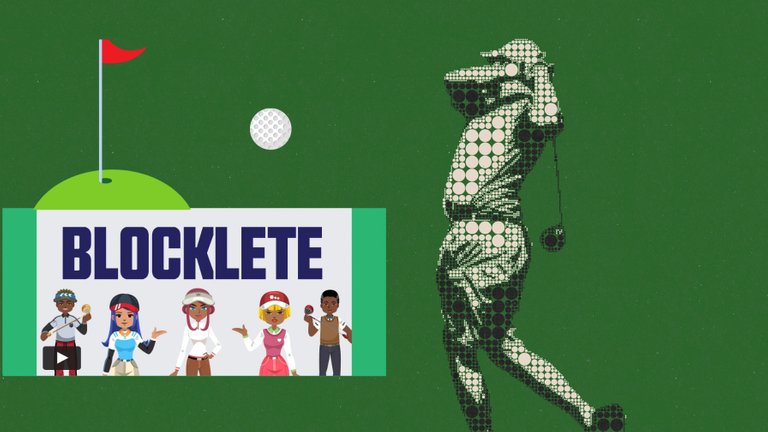 It was a bustling Thanksgiving week in the world of BLOCKLETE Golf. Several Tournaments were underway, in many cases running concurrent with each other. This made player energy management a must, if you wanted to participate in them all.
The highest paying Tournament had a total prize pool of 0.135 ETH. It was a NFT Golfer specific tourney for those with no hats. Unfortunately, none of my three golfers fit this description. Fortunately, there were still four other tourneys to play in.
Novices Only 2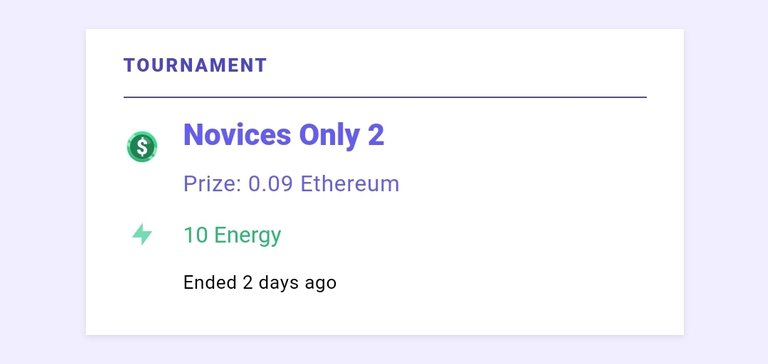 As two of my Golfers are the cheaper Novice level NFTs, this was the right tourney to enter. Check the breakdown of Prizes according to final standing in the Tournament.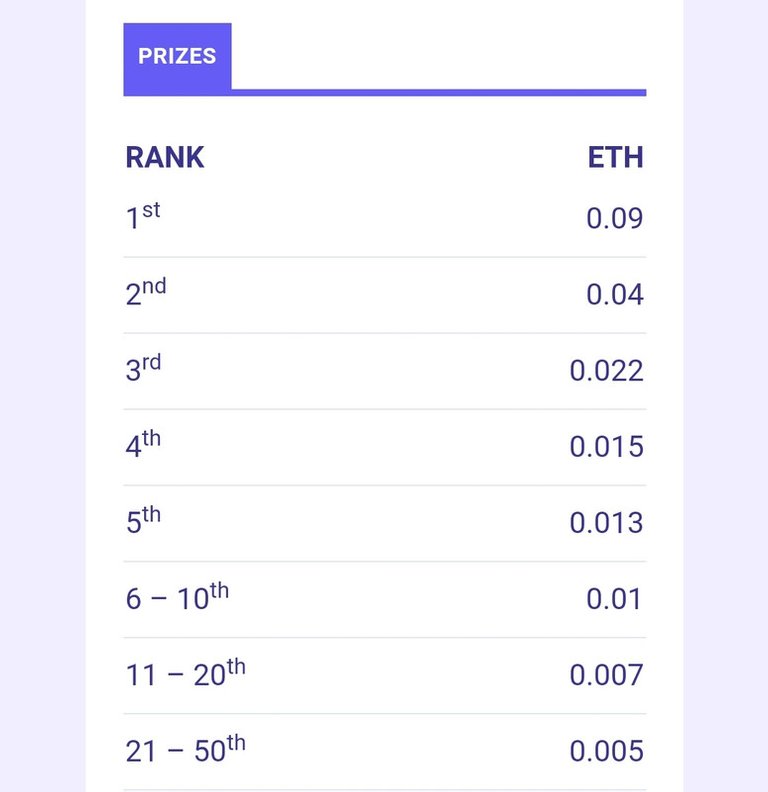 I played this Tournament several times with both my Novice NFT Golfers. In the end, I just missed First Place.
A final standing of Second Place brought in .04 ETH.
It went immediately to my BLOCKLETE Golf account. In addition, I also ranked 17th with my other Novice NFT Golfer. This brought in winnings of .007 ETH.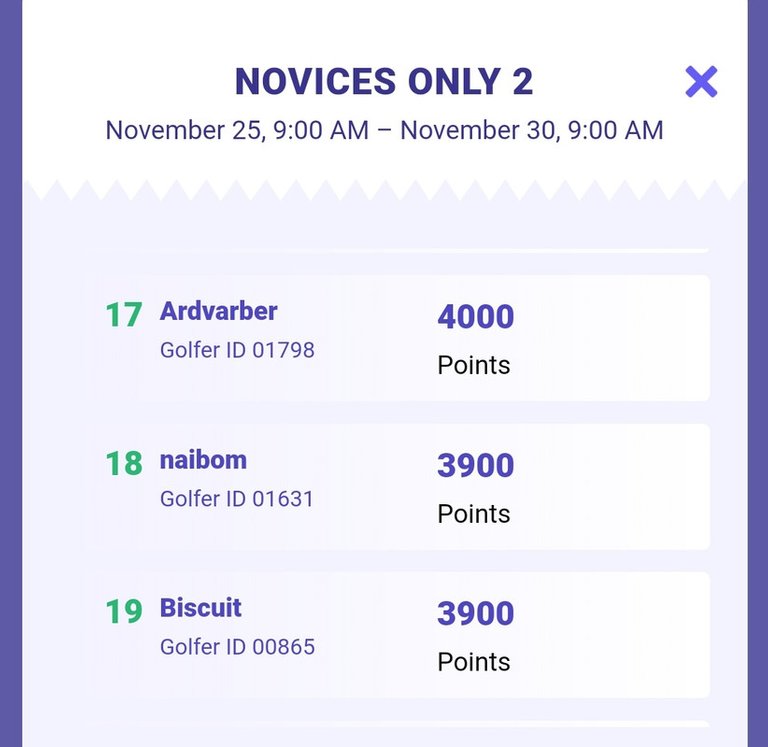 BLOCKLETE Support Connected My MetaMask Wallet
Because I made my purchases of NFT Golfers with a credit card, I had to reach out to BLOCKLETE Support to connect my MetaMask wallet. A simple email and a day later, my assets had arrived. They sent over all three of my NFTs, which have little logos on MetaMask. They look SO Cool!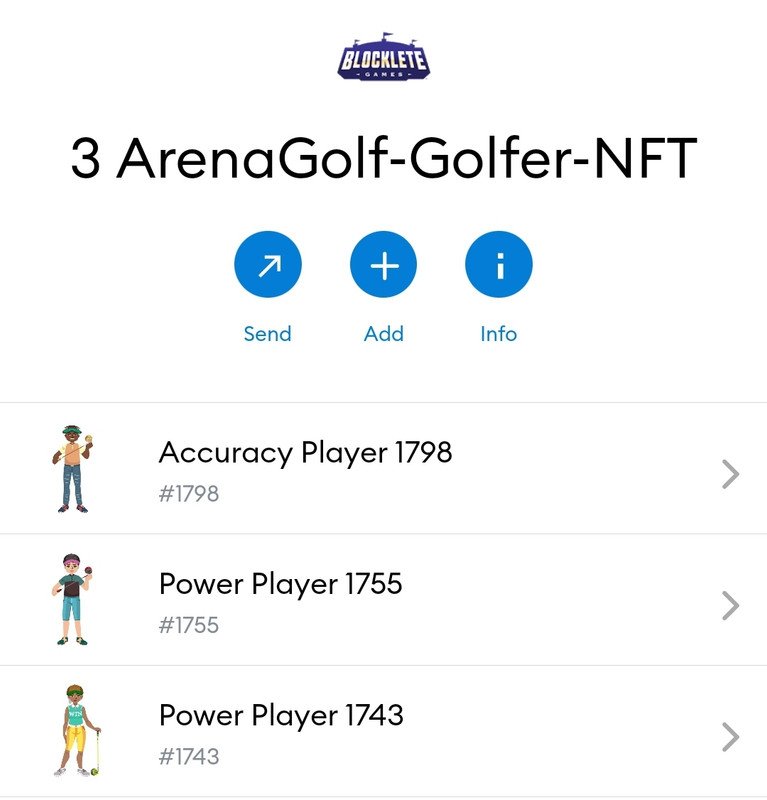 I had much less than a dollar worth of ETH in this alternate MetaMask wallet. The transfer is also transparent in my wallet history.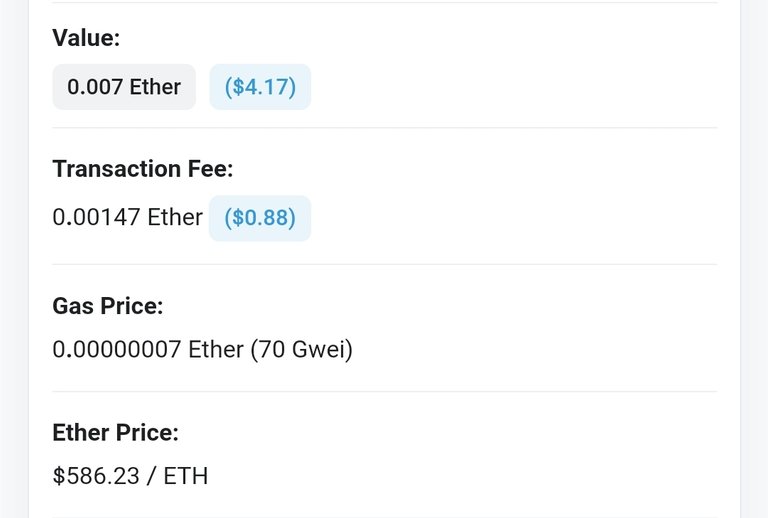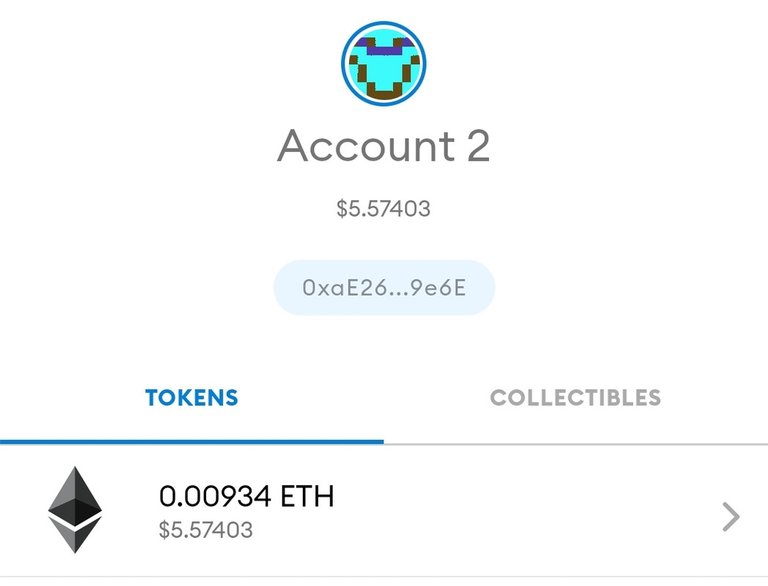 Small Beginnings That Will Add Up To A Lot!
For one thing, my gameplay continues to improve the more I practice and play. In practice mode, I'm starting to see some consistent scores above 4000. That's well enough to rank in most of the Tournament rankings I've seen.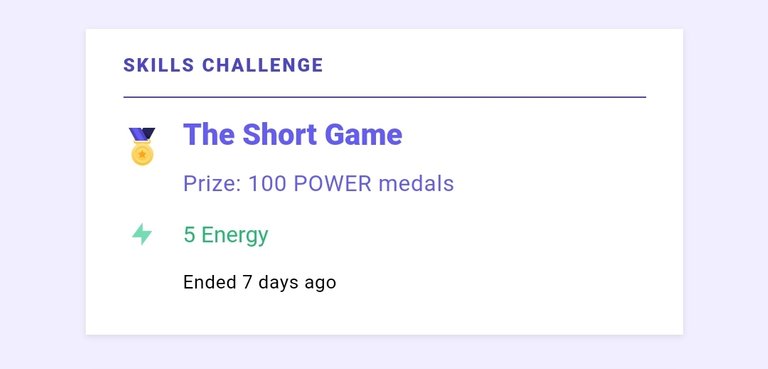 Oh! And I forgot to show off my Golfer's Medals! Besides the ETH Tournaments, there was also Medals Tournaments. Medals are what improve your NFT Golfer's skill levels. Each Golfer has four skills and they can only improve by winning Medals.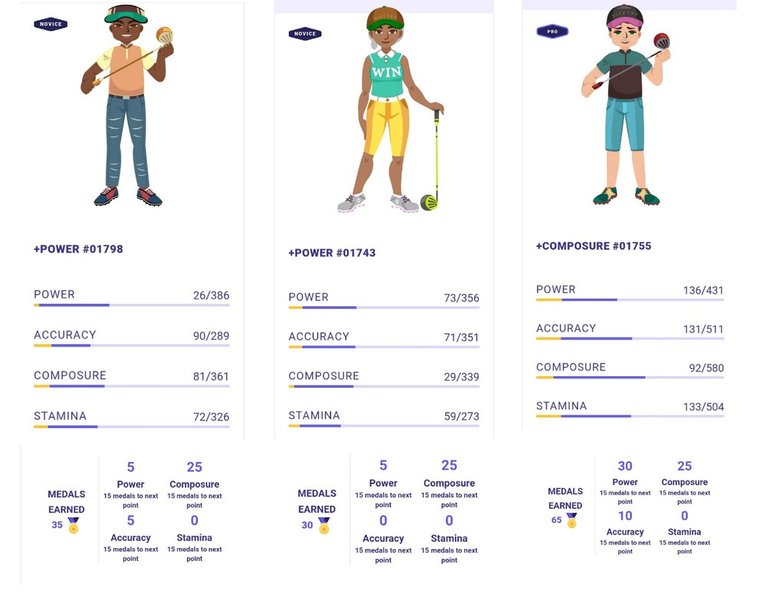 When my Medals reach a certain threshold, I'll be able to power up my NFT Golfers to a higher bracket. From Novice to Pro, for example. Improving Golfer skill levels makes them more valuable should I want to place them up for sale in the BLOCKLETE Marketplace.
There's an upcoming team play Tournament worth some ETH. I'm on the lookout for the right team to join. In time, these small ETH winnings will add up. Not to mention, the game is challenging enough to be fun and rounds don't take too long.
I'm enjoying BLOCKLETE Golf more with each passing week. Though not sure about how it would all go when I purchased my golfers, it's been a great experience so far.
Thanks for your time and as always...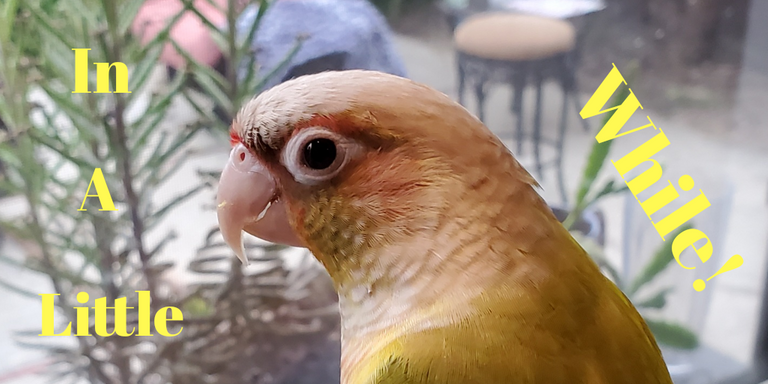 Images Courtesy Of Pixabay.com
Images Captured As Screenshots
Bottom Image Courtesy Of Hive.io Brand Assets
Want To Join The HIVE Community? Use My Referral Link To HiveOnboard.com